To get noticed on an increasingly crowded web, you need to get really creative. It is becoming harder and harder to stand out from the crowd and grab people attention simply because the overload of information available is increasing attention blindness to online advertisments and ensuring mediocre content is quickly buried from sight.
In this post, I want to share with 10 content marketing ideas that will help you really grow your audience in 2015. If you have an website and you want to learn some content marketing tactics to grow your audience faster, I recommend putting some of these practices into action right away.
1. Develop More Creative Link Building Tactics
The guys at Point Blank emailed 50 high profile SEO professionals with one simple question: "What was the most creative way you, or someone you know, got a link?" This awesome post has all their answers.
I also recommend browsing their excellent guide to link building tactics.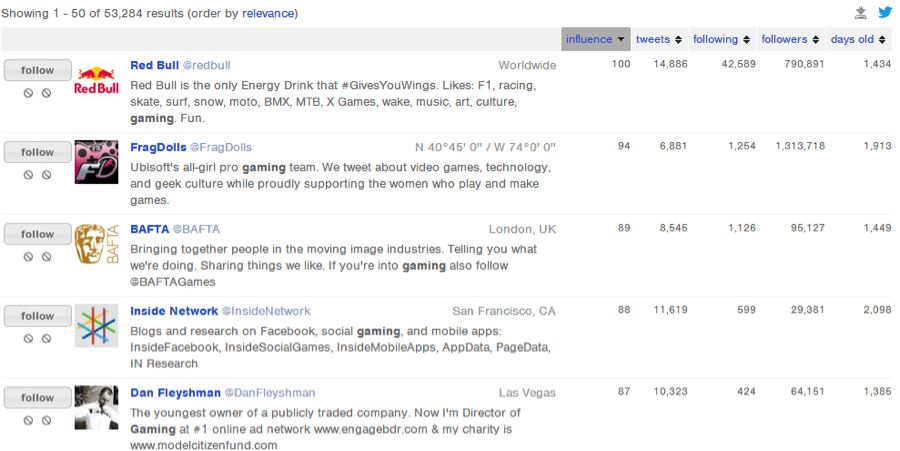 Read the whole post: The Most Creative Link Building Post Ever Point Blank SEO
 2. Use BuzzSumo To Create More Shareable Content
Use the free web-based tool Buzzsumo to discover the best performing content for any topic or website. Then, using that web intelligence, try to go create something even better.
I also recommend reading this post from Noah Kagan from Buzzsumo on Why Content Goes Viral: What Analyzing 100 Million Articles Taught Us.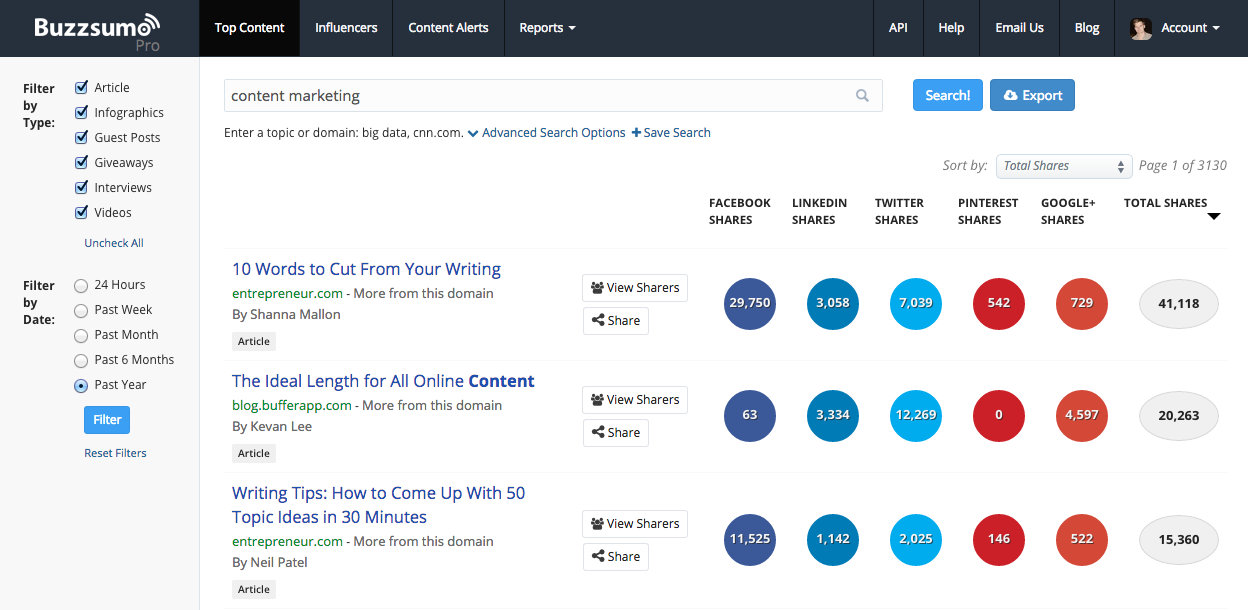 Visit their website: BuzzSumo: Find the Most Shared Content and Key Influencers
 3. Start Blogging Directly On LinkedIn
If you want to get a job or you're looking to build your thought leadership in your industry, then blogging on LinkedIn may be the most effective way to expand your network. Based on extensive research, Percolate has analyzed what content works best on LinkedIn.
I would also highly recommend downloading LinkedIn's free guide The Sophisticated Marketer's Guide to LinkedIn.
Read the whole post: What We Found When We Analyzed the Top 1,000 Posts On LinkedIn
 4.  Add "Click To Tweet" Snippets To Your Blog Posts
Click To Tweet is a free tool that allows you to take snippets of your best content and create a Tweetable quote in your blog posts that readers can instantly share on Twitter. They have a great WordPress plugin to make using it even easier for WordPress bloggers.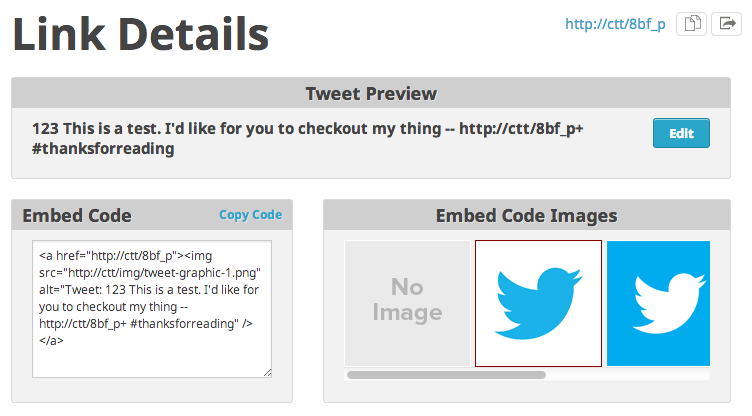 Visit their website: Click To Tweet
 5. Promote Your New Content More Effectively
It's not enough to create great content, you need to get it in front of your desired audience. Find out how the guys at Kissmetrics use more advanced content marketing tactics to promote their best content all over the web. If you want dive deeper, they have a great guide to Advanced SEO Practices.
I also recommend downloading the free Advanced Guide to Content Promotion from BuzzStream if you want to learn more.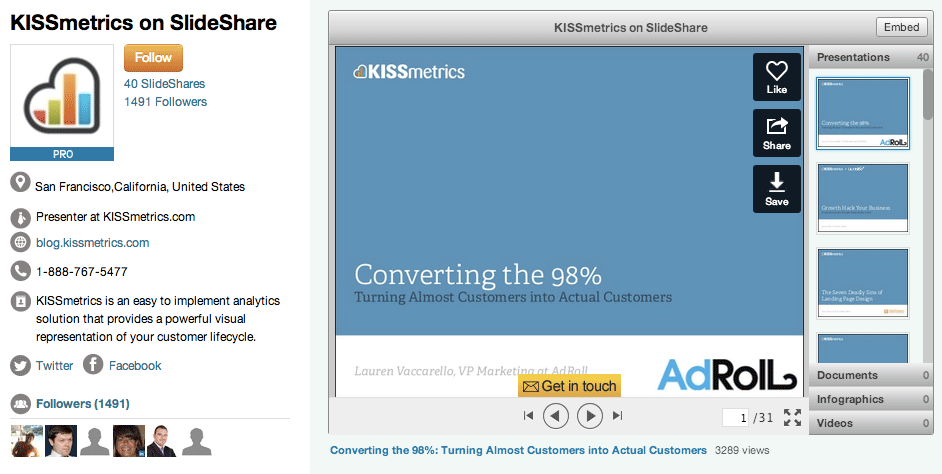 Read the whole post: 17 Advanced Methods for Promoting Your New Piece of Content
 6. Develop Much Deeper Insight Into Your Audience
If you want to create content that connects with your audience and makes them want to buy from you or join your email list, you need to understand them better. This way you can continually create valuable content that speaks to their needs and desires. This extensive guide to Audience Personas from Moz is the place to start.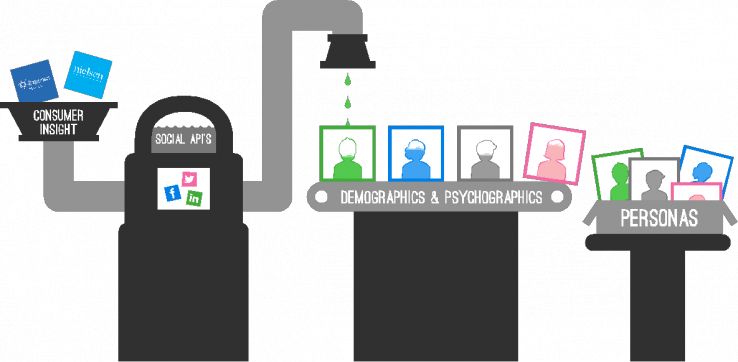 Read the whole post: Personas: The Art and Science of Understanding the Person Behind the Visit
 7. Use SEO Plugins To Surf The Web With Detailed Analytics
Get better insight into the content your read on the web with detailed analytics as you browse. This crowdsourced collection of SEO plugins from BlurbPoint can help you discover new link opportunities and get your content in a better position to rank on Google.
Another free plugin for Chrome that I highly recommend is Social Analytics.

Read the whole post:  101+ SEO Experts Reveal Their Favorite SEO Browser Plugins/Extensions
 8. Study Case Studies To Emulate Other People's Success
Here is another content marketing idea: study other people's success. I recommend reading this great case study on building a blog that receive over 100,000 visitors per month, in less than 1 year, without spending a single dollar on advertising.  Also, this was accomplished 100% through SEO and content strategy.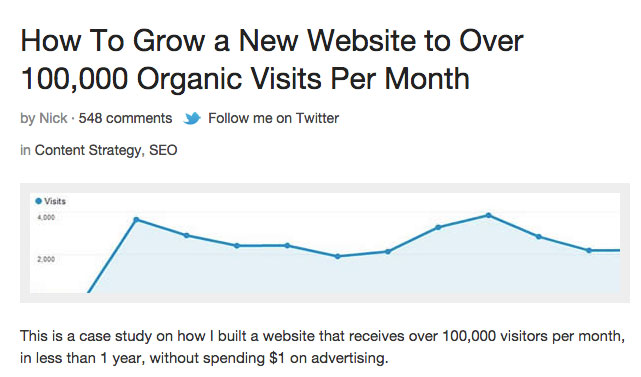 Read the whole post: How To Grow a New Website to Over 100,000 Organic Visits Per Month
 9. Reach Out To Other Bloggers To Spread Your Content
In the digital economy, it's crucial that you are actively building your professional network. Reaching out to other influencial bloggers can help you create relationships and business synergies where everyone wins. This guide will help you do it right so you will get quicker responses and meaningful results from your efforts.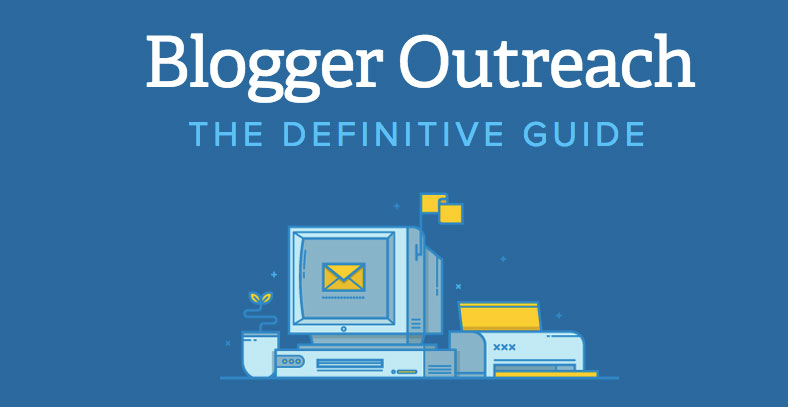 Read the full post: The Definitive Guide to Blogger Outreach
 10. Reach Out To Journalists And Build A Relationship With Them
One of my favorite content marketing ideas for building high quality links is getting mentioned by journalists in the mainstream media. As you can imagine, this isn't particularly easy. However, with handy tools like Hey Press and Help A Reporter Out you can reach out to reporters in your niche and do everything you can do help them with their stories.

Visit their website: Hey Press
And lastly, you will want to make sure your social media profiles look professional. I recommend using the free online design tool Canva to quickly design professional-looking graphics.
I could go on and on developing content marketing ideas but these are a great start. The important thing is to apply them right away before you get distracted and forget! If you want to dive deeper, take my online course in content marketing.