With 2016 just around the corner, Instagram and Snapchat have emerged as the fastest-growing social networks. While Snapchat seems to boggle the minds of most people over the age of 25, Instagram is accessible to just about anyone with an iPhone or Android device.
Incredibly, Instagram is the now the #4 most downloaded app of all time (behind Facebook, Facebook Messenger and Youtube). Unlike those other apps, Instagram is unique because it started as a mobile-first platform. And what continues to make Instagram different is its singular focus on visual inspiration and simple design that flows beautifully on your smartphone.
To show you just how important Instagram is becoming, observe these amazing facts about Instagram's growing influence:
1. Instagram has 500 million monthly active users and is growing almost 10x faster than Facebook and Twitter.
When Instagram was bought by Facebook in April 2012 for $1 billion the social network had 40 million users. Today, it has 500 million monthly active users (now more than Twitter's 316 million users) and it is valued at more than $35 billion dollars.

It is also growing much faster than aging social networks like Facebook and Twitter. In the second quarter of 2015 Instagram's audience grew 17.7%, while Facebook's growth was only 1.9%.
2. Instagram is increasingly the go-to social network for people under 35.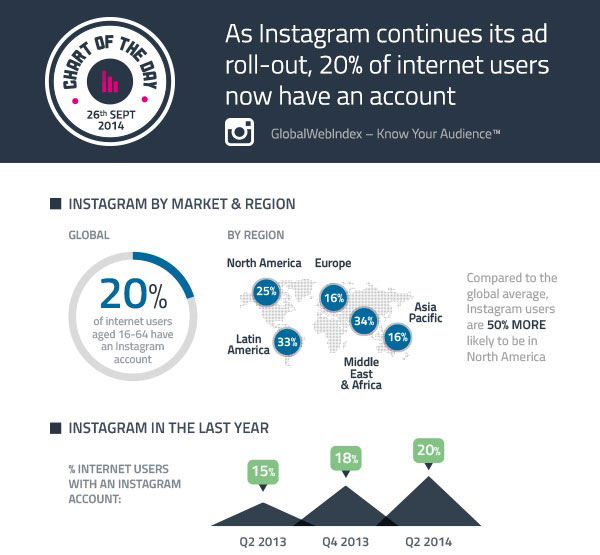 About 20% of Internet users use Instagram. Of this audience, 90% of these users are under the age of 35. In a recent survey, 32% of U.S. teens see Instagram as their main platform compared to 24% for Twitter and 14% for Facebook.
If you want to build an online audience in this demographic then you need to be using Instagram effectively.
3. Instagram posts get 308% more engagement than on Facebook and 1313% more than on Twitter.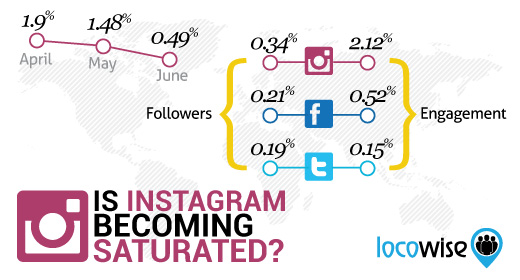 The average post on Instagram gets 2.12% engagement (as of mid-2015), which is 308% higher than 0.52% of total page likes that engage with an average post on Facebook. It's also 1313% higher than 0.15% of total followers that engage with the average tweet on Twitter.
Instagram users now share an average of 80 million photos per day that collectively get over 3.5 billion likes daily. To date, over 40 billion selfies photos have been shared on Instagram.
4. Instagram ads will be the next online gold rush in the coming 6-12 months.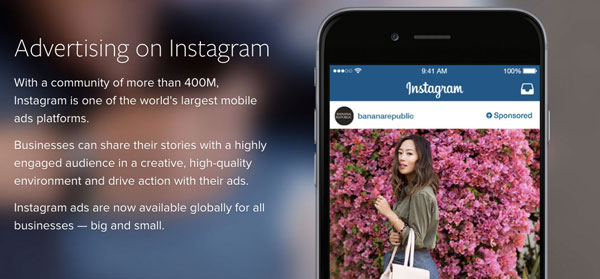 As of November 2015, Instagram Ads are now available to anyone with a Facebook Advertising account. Until brands figure out how to leverage these ads, they will be far more profitable and less saturated than Facebook Ads and Google Adwords.
It is estimated Instagram ads will bring in $595 million in mobile ad revenue this year, and an estimated $2.81 billion by 2017.
If you're looking to build your online audience and you're not on Instagram then you're missing out. If there is one social network you should be figuring out in 2016, it is Instagram.