Buckminster Fuller was a self-educated American architect, systems theorist, author, designer, inventor, and futurist.
During his lifetime, Fuller passionately argued for the redesign and reinvention of society based around natural laws and the interconnectedness of all life.
He was one of the most prolific inventors of the 20th century and many of his inventions are technological and architectural solutions that can help solve climate change and transform our unsustainable energy system that underpins the global political, social and economic system.
He believed that what the world needed was a creative revolution driven by design and invention rather than a protestor-driven counter culture driven by a counter-productive mentality of resentment, entitlement and ideological thinking.
After dropping out of school, Fuller struggled for many years with his mental health and ended up in dire poverty at age 32 where he reached a breaking point and reinvented himself through self-education.
His motto became to "experiment to find what a single individual could contribute to changing the world and benefiting all humanity."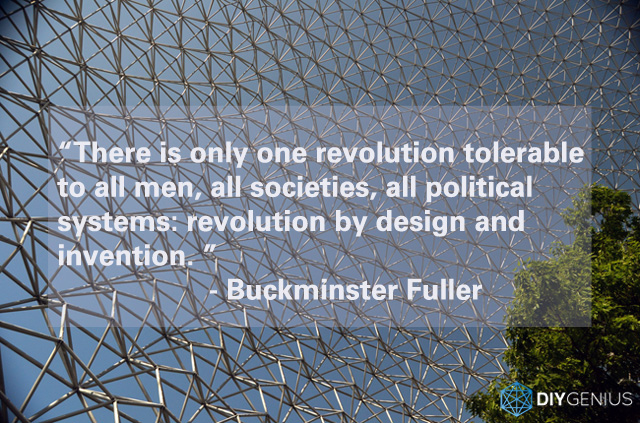 1. The Greatest Mind of the 20th Century?
Buckminster Fuller was certainly one of the most prolific inventors and great minds of the 20th century.
His holistic worldview and systems thinking has had a significant impact on architecture, sustainability, design and technology industries.
Incredibly, many of his best ideas and inventions are yet to be applied at scale simply because they challenge the status quo in so many disruptive ways.
2. Buckminster Fuller: Everything I Know
You watch the full interviews series on the YouTube playlist here.
I also recommend listening To Buckminster Fuller Speaks His Mind on Spotify.
Or reading his book Critical Path.
Explore more of his life and ideas by visiting the Buckminster Fuller Institute.
Buckminster Fuller: A Creative Revolution Driven By Design and Invention