In this month's DIY Education Guide I have decided to add documentaries to the mix after the seeing so much interest in my mind expanding documentaries post. I highly recommend watching Generation Like in particular, to gain a deeper understanding of how social media is transforming our search for identity and validation.
You will also find great new courses that are launching in March on cutting edge subjects like analytics, nanotechnology, digital entrepreneurship, gamification and data science.
I have also included exciting new educational resources and digital tools that I've come across this month. I'm sure you will find some of these resources very useful for entertainment, education and improving your work.
New Online Courses and MOOCs for DIY Genius:
Massive Open Online Courses (MOOCs) provide structured online courses with deadlines, course work and the opportunity to collaborate with other students. All the courses are free.
[iframevideo] [/iframevideo]
1. Wiretaps to Big Data: Privacy and Surveillance in the Age of Interconnection – Explore the privacy issues of an interconnected world.
Cornell University on edX | Starts: March 2nd
2. The Science of Everyday Thinking – Learn how to think better, argue better, and choose better.
University of Queensland on edX | Starts: March 2nd
3. Networks, Crowds, and Markets – Explore the critical questions posed by how the social, economic, and technological realms of the modern world interconnect.
Cornell University on edX | Starts: March 2nd
4. Machine Learning – Learn about the most effective machine learning techniques, and gain practice implementing them and getting them to work for yourself.
Stanford University on Coursera | Starts: March 3rd
5. Developing Innovative Ideas for New Companies: The First Step in Entrepreneurship – Explore how to identify and develop great ideas into great companies. Learn how to identify opportunities based on real customer needs.
University of Maryland on Coursera | Starts: March 3rd
6. Nanotechnology and Nanosensors
Learn about novel sensing tools that make use of nanotechnology to screen, detect and monitor various events in personal or professional life.
Israel Institute of Technology on Coursera | Starts: March 3rd
7. The Analytics Edge – Through inspiring examples and stories, discover the power of data and use analytics to provide an edge to your career and your life.
MIT on edX | Starts March 4th
8. Introduction to Computational Thinking and Data Science – An introduction to using computation to understand real-world phenomena.
MIT on edX | Starts March 5th
9. Carpe Diem: Learning Design
The Carpe Diem process provides an efficient course development framework that enables innovative course design.
Swinburne University of Technology on CourseSites | Starts: March 10th
10. Unlocking the Immunity to Change: A New Approach to Personal Improvement – Apply new psychological theory about personal change to an improvement-goal of your own throughout the entire course.
Harvard University on edX | Starts March 11th
11. Gamification Design – Do you want to know what Gamification really is about? Do you want to learn how to design fun and engaging experiences? Are you ready to change your world with game design?
IEBSchool on iVersity | Starts March 17th
12. Grow to Greatness: Smart Growth for Private Businesses, Part II – This course focuses on the common people challenges faced by existing private businesses when they attempt to grow substantially.
University of Virginia on Coursera | Starts March 17th
13. An Introduction to Interactive Programming in Python – This course is designed to be a fun introduction to the basics of programming in Python. Our main focus will be on building simple interactive games such as Pong, Blackjack and Asteroids.
Rice University on Coursera | Starts March 24th
14. Entrepreneurship 101: Who is your customer? – You have an idea for a product, but do you know who will want to buy it?
MIT on edX | Starts March 18th
15. Buddhism and Modern Psychology – The Buddha said that human suffering—ranging from anxiety to sadness to unfulfilled craving—results from not seeing reality clearly
Princeton University on Coursera | Starts March 20th
DIY Education Resources & Tools:
New DIY education resources and digital tools that I've come across this month.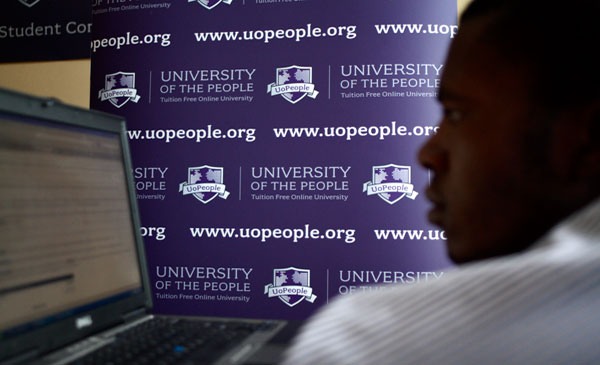 1. University of the People – The world's first non-profit, tuition-free University, which has students in 140 countries, just received full accreditation last month.
2. Upstarter – Founded by ex-Googlers, Upstart is a new career crowdsourcing tool that let's people raise money for education or businesses in exchange for a small share of their income over 5 or 10 years.
3. How To Change The World – An excellent guide from Collective Evolution on practical ways you can change the world.
4. Unroll.me – View all the email lists you subscribe to in one dashboard and unsubscribe from the newsletters that you don't read anymore. You can also consolidate your email subscriptions into single aggregated emails.
5. Slack – This new startup from Stuart Butterfield, the founder of Flickr, puts all your communication together in one place. It's real-time messaging, archiving and search for modern teams.
6. Strikingly – Build a mobile friendly website in minutes with this new website builder.
7. Smore – A cool new tool that let's you easily design posters and flyers for any kind of event. No design skills required!
8. Paper – Facebook's new app Paper reinvents the Facebook experience and gives you a beautifully designed interface for reading news and articles. Currently iPhone only.
9. Filtered – A new learning platform for improving your skills in Microsoft Word, Excel and PowerPoint.
10. Ideapod – "A community of thinkers and change makers sharing ideas that matter." Get a beta invite for this new social network.
Documentaries:
New documentaries that may spark your curiosity.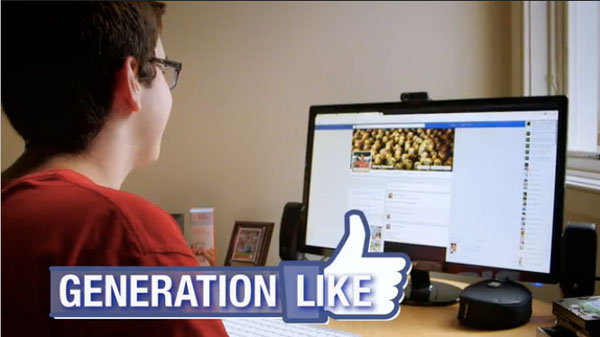 1. Generation Like – What happens when the traditional teenager quest for identity and connection occurs online? Is the "Like economy" empowerment or exploitation?
2. The Collective Evolution III – The guys at Collective Evolution explore "the revolutionary shift affecting every aspect of our planet."
3. A History of Racism – BBC explores the modern history of racism through the processes of colonialism, slavery and cultural imperialism.
4. Ukraine Burning – The story of the protests that began in late 2013 and recently culminated in the ousting of Ukrainian President Viktor Yanukovych.
5. The Last Taboo – A documentary that challenges our misconceptions regarding physical disability, identity, gender, attraction, beauty and sexuality.
6. Educating North Korea – The story of the exclusive University that educates the most powerful men in North Korea by exposing them to western ideas and ideology.
7. Education Education, Why Poverty? – You think American education has problems? China has the same problem with unemployment, underemployment and despair among new graduates, only much larger in scale.
8. The Lance Armstrong Lie – The story of American cycling legend Lance Armstrong's improbable rise and ultimate fall from grace.
9. The Secrets of the Vatican – A Frontline documentary that looks deeper into the scandal plagued Vatican.
10. This Is Not A Conspiracy Theory – Part 1 of Kirby Ferguson's series debunking popular conspiracy theories. He previously did the excellent series on creativity called "Everything Is A Remix".
That's a wrap. I hope you learn something interesting from this DIY Education list!