In the October 2014 Edition of our monthly feature of new online courses, documentaries and web/iOS/Android apps we have some great educational resources for you to discover.
For online courses and MOOCs there are new courses starting on leadership, learning faster, human psychology, web technology and coming up with big ideas to solve the world's problems.
For new documentaries, PBS Frontline has put together some great films on the catastrophic waste of resources that is the U.S. Military/Surveillance Industrial complex. You will also find a related documentary now freely available telling the story of the late Internet information activist Aaron Swartz. I also highly recommend watching YouTube phenomenon CGP Grey's new video on why robotics and automation technology means that routine work is going the way of the Dodo bird.
Lastly, we have a great crop of new apps for iPhone and iPad with the mid-September release of iOS 8. You can also check out a free IDEO Design Kit, which is a must read for design enthusiasts and aspiring user experience designers out there.
If you find these education resources useful, subscribe to our free HyperLearning list to get these guides delivered to your email inbox each month.
Enjoy!
New Online Courses:
There is an excellent crop of new MOOCs launching this month if you want to really challenge yourself.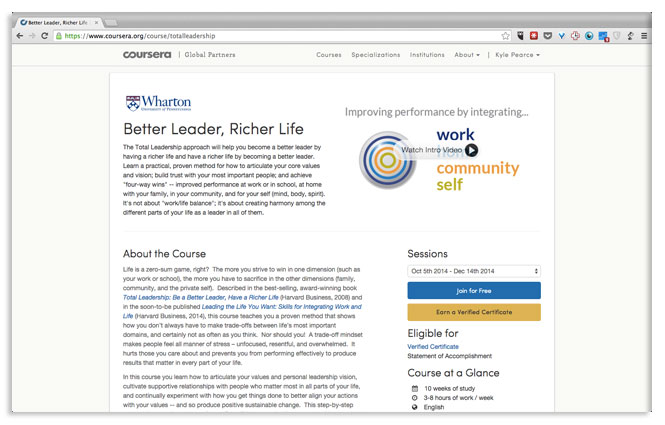 1. Total Leadership: Better Leader, Richer Life | Wharton School of Business on Coursera | Oct. 3rd
2. Learning How to Learn: Powerful mental tools to help you master tough subjects | UC San Diego on Coursera | Oct. 3rd
3. What's Your Big Idea? Solving The World's Problems | University of North Carolina on Coursera | Oct. 6th
4. Web Science: How the Web is Changing the World | Universiry of Southampton on FutureLearn | Oct. 6th
5. Data to Insight: An Introduction to Data Analysis | University of Auckland on FutureLearn | Oct. 6th
6. Digital Marketing: Challenges and Insights | University of Southhampton on FutureLearn | Oct. 13th
7. The Mind is Flat: the Shocking Shallowness of Human Psychology | University of Warwick on FutureLearn | Oct. 13th
8. Design Kit: The Course for Human-Centered Design | Acumen and IDEO on NovoEd | Oct. 14th
9. The Secret Power of Brands | University of East Anglia on FutureLearn | Oct. 20th
10. Begin Programming: Build Your First Mobile Game | University of Reading on FutureLearn | Oct. 20th
New Documentaries:
There are plenty of interesting new documentaries to stream online.
[iframevideo] [/iframevideo]
1. Humans Need Not Apply – Robots, automation and the end of jobs.
2. United States of Secrets – The Orwellian U.S. surveillance state.
3. Losing Iraq – How the U.S. completely blew it.
4. Qatar's 2022 World Cup – Slavery and the World Cup.
5. Educating North Korea – What education looks like in a totalitarian state.
6. Free To Play – Professional video gamers competing for a million dollars.
7. Ukraine Burning – The civil war in Ukraine.
8. The Internet's Own Boy – The story of Internet activist Aaron Swartz.
9. Cannabis Inc. – The new tobacco industry?
10. The Islamic State – Vice documentary on ISIS in Iraq and Syria.
New Web, iOS and Android Apps:
Mostly new apps for iPhone and iPad this month with the big release of iOS 8.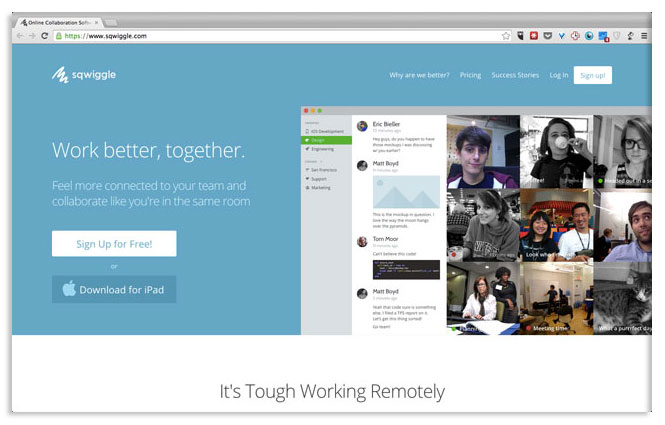 1. Sqwiggle – Collaboration software for remote teams.
2. IDEO Design Kit – Excellent human-centered design kit.
3. Wonder.fm – New music discovery platform.
4. Goalie – iOS app for tracking goals.
5. SwiftKey – A better keyboard for iPhone and iPad.
6. Goat Simulator – A weirdly amusing new game for iOS.
7. Reddit's AMA – New iOS and Android apps for Ask Me Anything interviews.
8. Manual – Get manual DSLR features on your iPhone.
9. Getty Image Stream – An app to browse stock photos you can embed on your blog.
10. Where My Nomads At – Find digital nomads and travellers.
These are my picks for noteworthy new courses,  documentaries and apps that are now available online. If you have something new that you recently discovered and you want to share it with everyone please add it in the comments.