In my online training programs, I work with a lot of families who are homeschooling their children because of ADD/ADHD. While our education system works well for some people, it can often feel like a prison for children with ADHD. These highly energetic and creative children with ADHD are often forced to conform to the system through medication.
However, many families find that when they put their children with ADHD into a more flexible and active learning environment, they start to thrive. The same goes for adults. While many adults with ADHD will struggle in a routine corporate jobs, they will be much happier and more productive when they are doing something more creativity-oriented.
I know from experience because I have ADHD myself and while it was often a curse in school, in the real world it has been a gift because it has helped me become a successful entrepreneur. I have discovered that when you understand your creative gifts and you learn to focus on developing them, anything is possible.
The key to managing ADHD and developing your creative gifts is by rigorously scheduling your work, setting attainable goals and having a system of reminders to make sure you don't forget to get important tasks done on time.
I wanted to write this post to share with anyone who is struggling to stay focused and organized the most effective iPhone productivity apps that can be used to better manage the challenging symptoms of ADHD.
My Best ADHD Productivity Tips and Apps
Being consistently productive can be a challenge for anyone with ADHD. Fortunately, there are some excellent productivity apps for the iPhone that you can use to schedule your day, set important reminders, be more organized and improve the process of how you manage your ADHD.
I have tried out all kinds of different iPhone apps and I have boiled it down to these 10 must-have iPhone productivity apps for staying focused and being more productive in your life. Even if someone doesn't have ADHD, these tools can be game changers for your productivity.
1. Identify Your Procrastination Triggers With Procraster (iOS Only)
For people with ADHD (or anyone for that matter), procrastination can be a huge problem. That's where Procraster comes in. This amazing app makes it easy to keep track of your projects and prioritize individual tasks. And if you're struggling with procrastination on a difficult task, Procraster will walk you through the common reasons for procrastination and how to overcome them.
My favorite feature of Procraster is the built-in Pomodoro timer, which tracks the time you spend on each of your tasks. I like this app so much that I recorded a video on how to use it to stop procrastinating.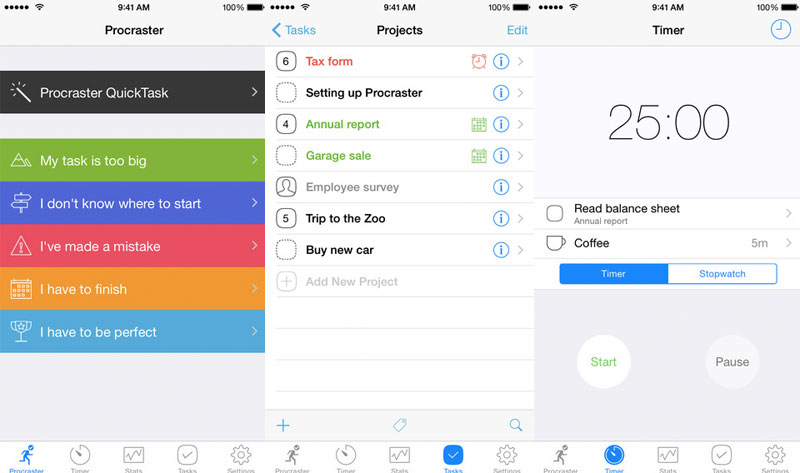 2. Outsource Your Memory To Evernote
Outsource your memory to Evernote by recording your best creative ideas and insights before you have a chance to forget them. Evernote is an indispensable tool for remembering everything in your life.
I use Evernote daily to take notes, record my ideas and keep track of my always growing lists of books, movies and music that I want to check out. It's a must-have productivity app for anyone with ADHD and it works flawlessly on the iPhone, iPad and nearly every other major platform.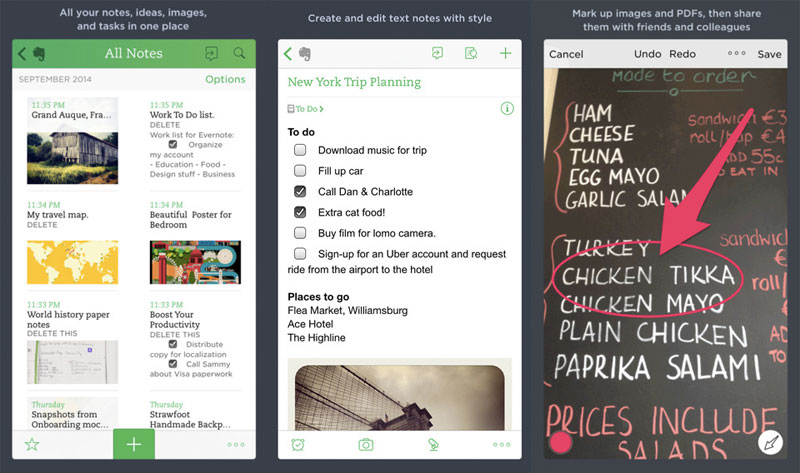 3. Create Healthy Habits By Setting Daily Reminds With Mango Health
The problem I've always had with any medication, vitamins and supplements that I've had to take is that I often forget to take them. This beautifully designed app will ensure you never miss a dose with daily reminders. It even "gamifies" the process of remembering to take your supplements with points and rewards.
I especially like the daily health diary where you can record your symptoms, side effects and how you are feeling over time. This way you can see if your medication or supplements are actually resulting in any noticeable improvements over time.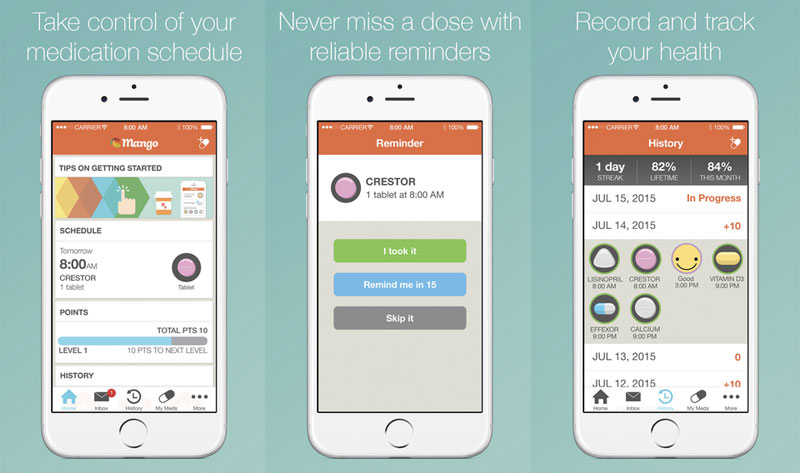 4. Organize Your Studies With My Study Life
If you're in school, ClassManager is the iPhone and Android productivity app that you cannot do without. This app makes it easy to plan and organize your classes, timetable and study schedule. Never be late submitting an assignment again because this app will help you prioritize your homework assignments and set reminders for upcoming tests and due dates.
ClassManager also integrates with an inexpensive professional help and tutoring service so you can quickly get online tutoring in a variety of challenging subjects like accounting, finance, math, programming, chemistry and economics.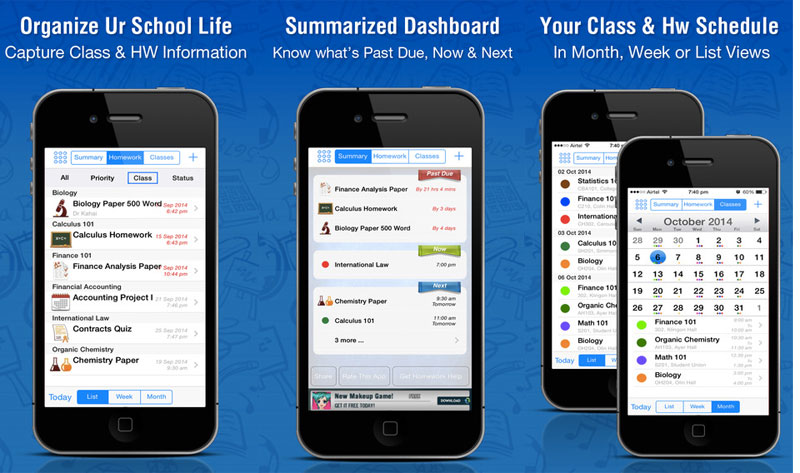 5. Create A Budget To Manage Your Money With Mint
Use the handy financial management tool Mint to create a budget, gain insights into how you spend your money each month and manage your personal finances better. If you struggle to pay your bills on time, you can set bill reminders so you will never miss paying a bill again.
Another great feature is you can track your credit score and once you have connected your bank accounts and credit cards it will automatically categorize all your transactions for you to review each month.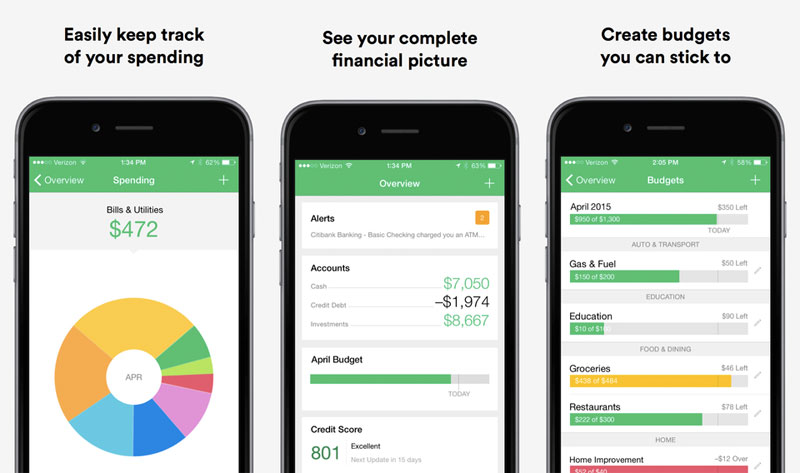 6. Keep Your House Clean By Scheduling HomeRoutines (iPhone Only)
Stay organized and keep your home clean and organized by setting routine checklists, reminder notifications and chore to-do lists so you never forget anything important that needs to be done around the house.
My favourite thing about HomeRoutines is that it allows you to set "focus zones" where you use a timer to complete your tasks and then you are rewarded with a list of all your accomplishments, which you can review to celebrate each of your small wins.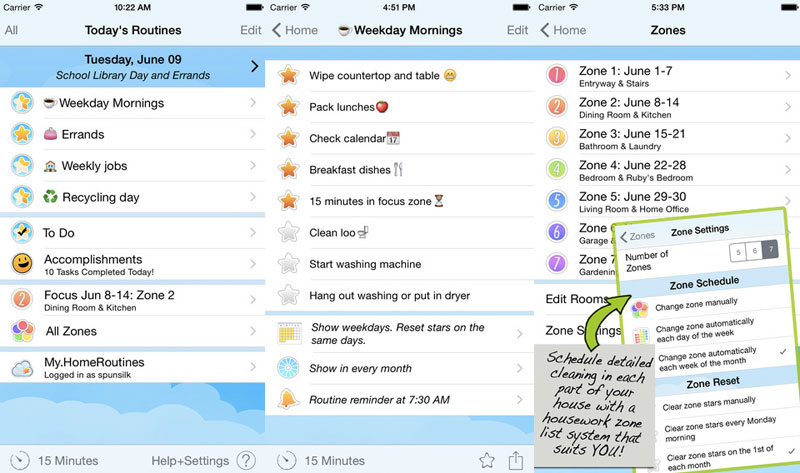 7. Set Due Dates and Lot of Reminds With Due (iPhone Only)
Due is the most fully-featured app I have found for managing due dates and reminders on-the-go. If you need reminders for important meetings, to walk the dog, or to remember important dates then this iPhone productivity app is for you.
I really like the auto-snooze feature, which repeatedly notifies you of missed reminders until you mark them as done or reschedule them. An essential tool for ADHD productivity so you don't forget anything important again.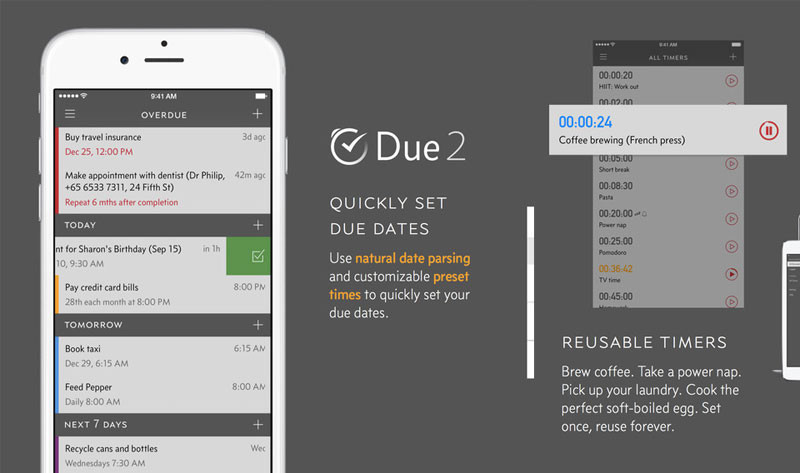 8. Gamify Your Life By Making It An Adventure With Habitica
Use amazing gamification app Habitica to turn mundane tasks into a fun adventure game! This app uses game mechanics to make the process of completing your daily chores an ongoing quest to improve your stats, gain riches and get to a higher level of effectiveness.
If you need a to-do list app that supports repeating tasks and reminders and isn't boring then you will love Habitica.
9. Start A Daily Meditation Habit With Calm
Feeling tense and think you need to chill out a bit? Check in and get some calm with this guided meditation app. In addition to nicely recorded guided meditations, the Calm app for iPhone plays the sounds of nature and even has beautiful nature scenes to keep you coming back.
I find that the best way to calm my mind, relax and restore my focus is with a 5 or 10 minutes meditation. Meditation is an indispensable practice for managing ADHD because it improves your attention span and it can reduce the negative influence of your inner critic.
10. Put All Your Appointments and Deadlines In Google Calendar
Plan out your week, get reminders before important meetings and schedule your life in Google Calendar. It is a great calendar management tool because it's beautifully designed and it will sync multiple Google or Gmail accounts.
I highly recommend using Google Calendar to plan out uninterrupted blocks of time to focus on your most important tasks. I start my week each Sunday evening by planning out my major projects, events and meetings in my calendar so I'm always on top of things.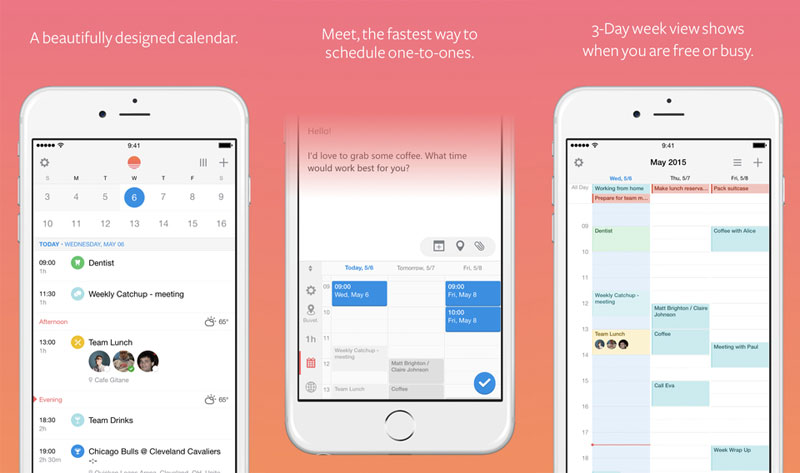 You Can Supercharge Your Productivity With ADHD!
Who says people with ADHD can't be hyper-productive. With focus, the right constraints and self-organization, ADHD can be much more of a gift than a curse.
I highly recommend installing and experimenting with a few of these iPhone apps and see how you can work them into your daily routine. With a little help from technology you can transform the way you manage your ADHD and become a highly productive person.
If there is an iPhone or Android app that has really helped you get your ADHD under control, please share it with me in the comments.