While many developed countries have been bailing out their banking sectors and trying to revive their struggling industrial economies, Chile has been quietly positioning itself as a new hub of entrepreneurship and innovation. With some of the lowest business and income taxes in the developed world and a debt-to-GDP ratio of 3.9% (the United States is now 100% and Japan is 225%) Chile is in the perfect position to continue to grow and prosper.
You could call Chile the Canada of South America, with safe cities, an educated workforce and a bounty of mineral riches in its rugged mountain interior. The majority of the nation's population lives in the bustling metropolis of Santiago, a diverse, cosmopolitan city of 7.2 million.
Nestled against the towering Andes that reach upwards of 22,000 feet along the country's Central Valley, the area enjoys a pleasant Mediterranean climate and yet world-class skiing is only an hour away. If beaches are more your thing the beautiful seaside resorts of Valparaiso and Viña del Mar are also only an hour away.
Santiago is the financial, transportation, agricultural and mining hub of Chile. The country's economy is heavily dependent on natural resources and copper production (close to half of the country's income comes from copper). But what really sets Santiago apart is the Chilean government's innovation strategy. With their Startup Chile program they are attracting the best and brightest entrepreneurs in the world to start their businesses in Santiago.
Chile is a relatively small country and as a result its Universities only graduate about 1,400 engineers a year. With most of that talent going to traditional resource industries, the government has recognized that they need to attract foreign investment and talented workers from other countries. They aren't just thinking about growing their technology sector through a new strategy of innovation, they are actually doing something about it. The Chilean government's goal is to make Santiago the innovation and entrepreneurship hub of Latin America. And it looks like they'll probably pull it off.
Pros of Santiago Chile:
1. Chile joined the prestigious Organization for Economic Cooperation and Development (OECD) in 2010, the first South American country to be accepted. Among wealthy OECD countries, Chile has among the lowest taxes for business and personal income. Chile enjoys the highest per capita income and is the most stable economy in Latin America, although its per capita income is about a third of North American or Western European levels.
2. The country is known for its transparency and a relative lack of corruption. In Transparency International's "Corruption Perception Index 2010" Chile ranked 1st among Latin Americans as the 21st least corrupt country in the world. Chile received a higher rating than the United States at 22nd and was just behind the United Kingdom at 20th. This makes Chile very attractive for foreign investment and the government's reduction of red tape in recent years makes it a great place to charter a new business.
3. Chile's natural beauty is unparalleled, with the Andes reaching over 22,000 feet, making them the second highest mountain range in the world after the Himalayas. The wilderness of Chile is the stuff of legends, with spectacular Patagonia drawing the best explorers in the world. Highlights include Torres del Paine National Park, Lago General Carrera, Easter Island and the Atacama Desert in the country's north.
4. Santiago blends rich European architectural traditions with ultra-modern skyscrapers of sparkling glass and steel. The subway and transportation system is much better than most American cities and the city is full of beautiful, walkable neighborhoods. Travel is easy within Chile with an excellent highway system connecting the country and a European-style train system that can take you to the mountains to ski, the ocean to swim or beautiful vineyards to relax.
5. Santiago is on track to becoming the Internet Technology (IT) hub of Latin America. Chile has the highest rate of Internet users in Latin America and the country ranks 11th in the world for mobile phone use.
6. To the south of Santiago is the world famous vineyards of the Maipo Valley, one of the world's best wine producing regions.
---
Free Mental Training Class
Learn how to train your focus and productivity in this 1-hour online masterclass.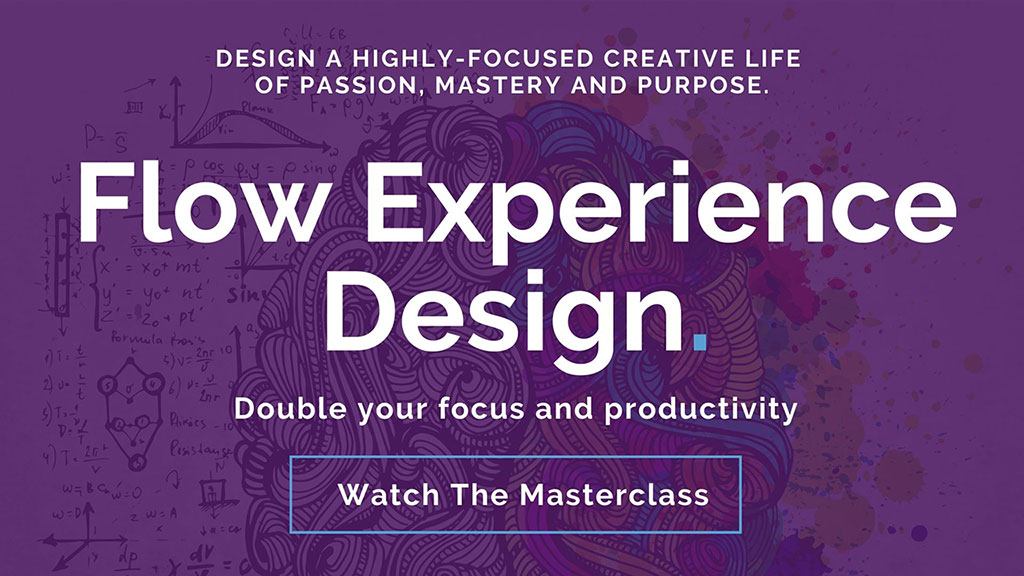 ---
Cons of Santiago Chile:
1. Unfortunately, due to the geography of being in a basin surrounded by towering mountains, Santiago is one of the most polluted cities in Latin America. In the winter months from late May to September smog hangs over the city and there are regular smog emergencies. When it rains (which isn't very often) the rainfall washes away the smog showing the enchanted snow-capped peaks of the Andes.
2. You can walk around in most neighborhoods at night without getting mugged. Crime is rarely violent and tends to be mostly crafty pickpockets. Hold your iPhone close by so it doesn't get snatched away.
3. It's a city of 7 million people so you can imagine traffic is a bit of a nightmare. It is best to avoid driving altogether in the city and live or travel along a subway line.
4. In contrast to the coasts of Brazil and Argentina, the ocean is quite cold along Chile's Pacific coast. The Humbolt current means water temperatures are similar to the northern coast of California. However, with a good wet suit you can surf some of the best waves in the world.
5. The country's economy is overly dependent on the price of Copper (it supplies nearly half the government's revenues). When commodities like Copper are in high demand the country prospers but in recessions Chile tends to get hit hard like other resource-based economies such as Canada and Australia. However, the government is making smart decisions and diversifying from the country's traditional dependence on agriculture and mining.
Explore The Beauty Chile's Mountains and Beaches
Notable Startups From Startup Chile:
Here are a few notable startups that have been through the Startup Chile program:
Leading Educational Institutions:
Here are some of the leading educational institutes for hiring talent in Chile:
University of Chile
Pontificia Universidad Católica de Chile
Metropolitan University of Technology
Federico Santa María Technical University
Royal University of Santiago de Compostela
Startup Incubators and Funding Sources:
The leading startup incubators and funding sources tend to be government-based in Chile.
Local Websites In English:
There is a huge expat community of English-speaking people.
The Santiago Times
Chile Startups
All Santiago Guide
I Love Chile
This Is Chile
Startup Digest Chile
Venture Capital:
Some of the private venture capital firms associated with Chile.
Aurus Bios
Austral Capital
Equitas Capital
Yarden Venture Capital
Interesting Articles:
Some more interesting reads about Chilecon Valley and the Startup Chile innovation experiment.
Chile's Grand Innovation Experiment
People, not industry, power innovation in Chile
Viva Startup Chile! Other Countries Should Do The Same For Their Entrepreneurs
For Tech Entrepreneurs Looking Beyond Silicon Valley, Chile is Ready and Waiting
How to Apply and Get Selected for Start-Up Chile