Heart rate variability allows you to track your stress levels and how rested your nervous system is after a night of sleep.
The best wearables for tracking HRV will also provide insight into your sleep patterns so you can improve your sleep habits and increase your regenerative time in deep delta wave sleep.
Generally, for best results, you should connect a sleep tracking wearable to generate the best data although most sleep apps can do reasonably good tracking simply by resting your phone on your mattress.
However, I'd recommend improving sleep quality by not having your smartphone in the bedroom at all and using a wearable device instead.
Why Should You Track Heart Rate Variability (HRV)?
For a detailed guide to why you should track your heart rate variability, read my beginner's guide to heart rate variability training.
Wearables For Reducing Stress And Improving HRV:
While apps for iPhone and Android such as HRV4Training or Welltory and can give you an HRV reading using your finger pressed against the camera lens, I don't recommend this method.
Instead, if you want to track your recovery using sleep and HRV I'd recommend getting a wearable device because they are more accurate and they will automatically monitor your HRV without you having to remember.
Here are the best wearables that integrate sleep tracking and heart rate variability (HRV):
1. Apple Watch – The Best Option For iPhone Users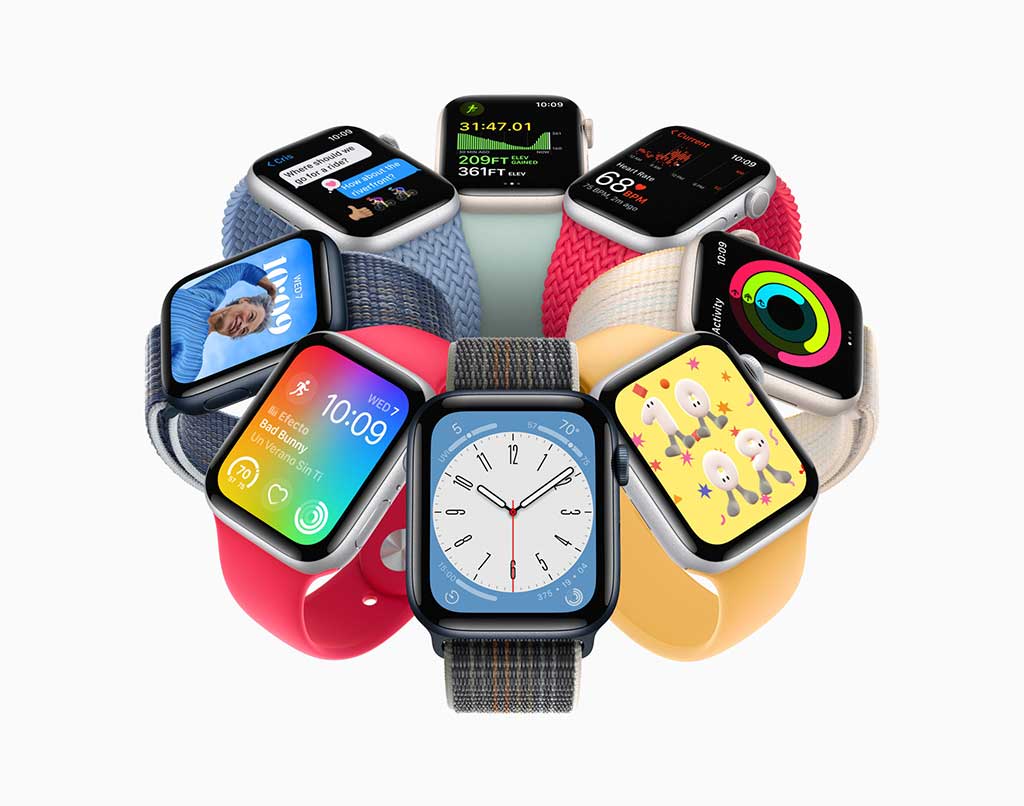 I personally use the Apple Watch 3 for tracking my sleep and HRV. It provides excellent integration with the iPhone and includes built-in sleep tracking and HRV tracking.
The big advantage of the Apple Watch is excellent third-party integration of advanced HRV features with connected apps like Training Today, Athlytic, and HRV Tracker.
The biggest drawback of the Apple Watch is that the battery life lasts only up to 18 hours so you have to charge it daily and it integrates easily with both Apple Health and Google Fit.
You can purchase a refurbished Apple Watch 3 for $129 on Amazon. The latest Apple Watch Series 8 starts at $399 on Amazon.
Pros:
✅ The best integration with third-party apps for sleep and HRV monitoring
✅ For less than the price of other wearable subscriptions you can get Apple Fitness+
✅ Also includes ECG, temperature, and blood oxygen sensors
✅ Swim-proof with water resistance to 50 meters
Cons:
❌ Battery life is only 18 hours (extended to 36 hours with the Ultra model)
❌ The latest models with all bells and whistles can run upwards of $1000
2. Fitbit Charge 5 – The Best Option For Android Users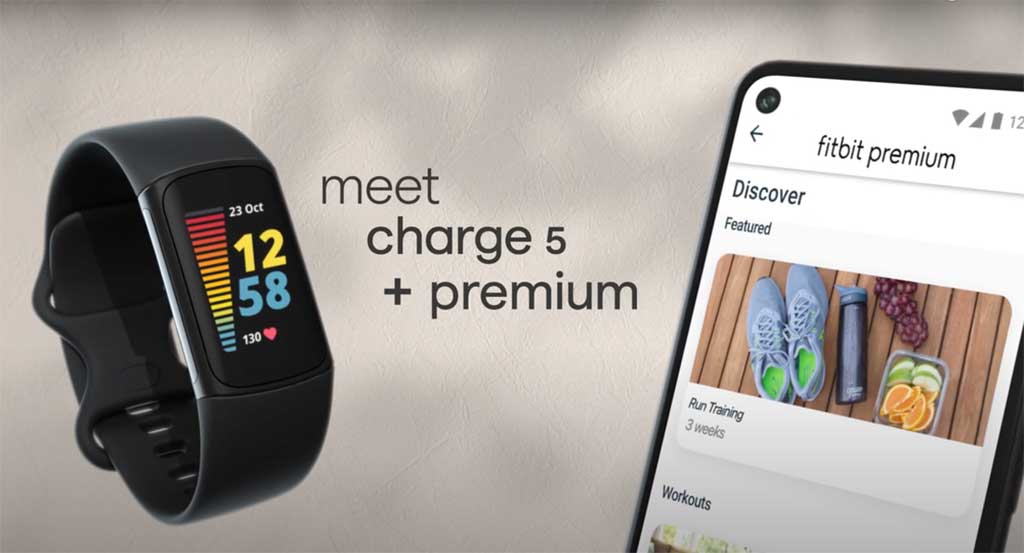 The best Fitbit for tracking sleep and HRV. It has a bright and vibrant touchscreen, built-in GPS and slightly better exercise tracking than the Apple Watch.
If you have an iPhone, the Apple Watch is probably a better option. However, the big advantage for the Fitbit Charge 5 is it has a 7-day battery life so you can get by with charging it only once a week (although heavy use and the always-on display will only give you about 3 days of battery life).
You buy the Fitbit Charge 5 for $115 on Amazon. The more inexpensive Fitbit Charge 3, Charge 4, Inspire series, Versa series, Sense, and Luxe devices also track HRV and sleep.
Easily integrates with Apple Health and Google Fit to share your data.
Pros:
✅ Comfortable to wear and tracks a variety of health metrics beyond HRV
✅ 7-day battery life so you only need to charge it once a week
✅ Fitbit integrates an excellent suite of stress management features
✅ Excellent integration with Google's Android app ecosystem
Cons:
❌ Daily Readiness score needs Fitbit Premium at $9.99/month
❌ Google Fit is nowhere near as good as Apple Fitness+
3. Polar H10 – The Best Chest Strap Monitor For Athletes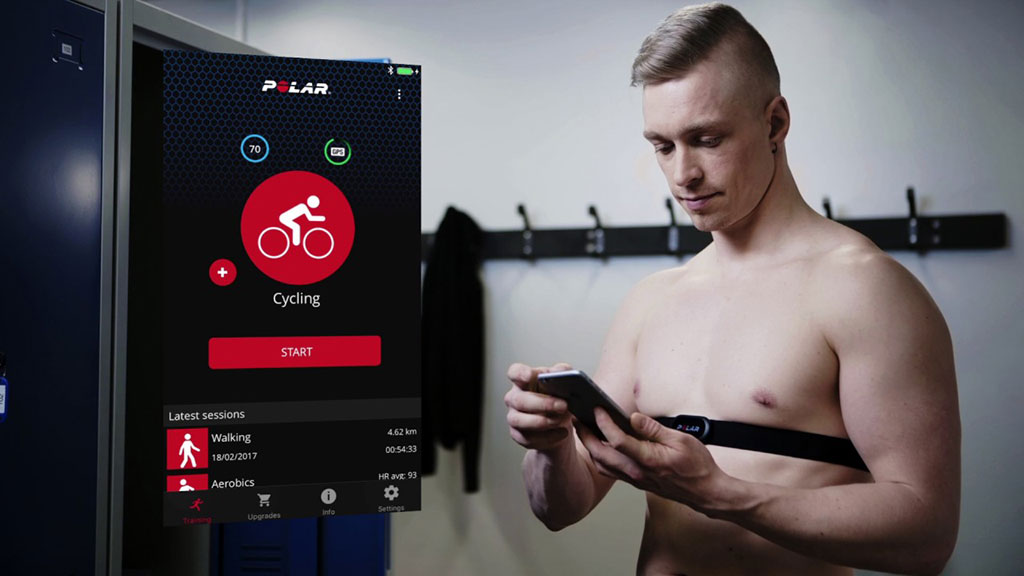 The Polar H10 chest strap HR monitor is the most inexpensive, reliable, and accurate heart rate sensor.
While the Polar H10 won't track your sleep, it is the best wearable for athletes who want to track their HRV before and after their workouts.
It is great for athletes doing high-intensity interval training but it must be worn as a chest strap so it takes a lot more time and effort to do daily HRV readings. Excellent data is provided when integrated with Elite HRV.
You can buy the Polar H10 for $85 on Amazon. Other Polar wearables that offer HRV tracking include the Vantage V2, Polar Grit X Pro, and Polar Ignite.
Easily integrates with Apple Health and Google Fit to share your data.
Pros:
✅ The most accurate HRV monitoring and readings with the chest strap
✅ Using an ECG monitor for accurate heart rate monitoring
✅ The most inexpensive option that is lightest on your bank account
Cons:
❌ It is a hassle to put the strap on and not ideal for wearing for long periods
❌ The app is more geared toward athletes training than regular people
❌ Lacks the sleep monitoring features of the other wearables
4. Oura Ring – The Best For Easy-To-Monitor Daily Reports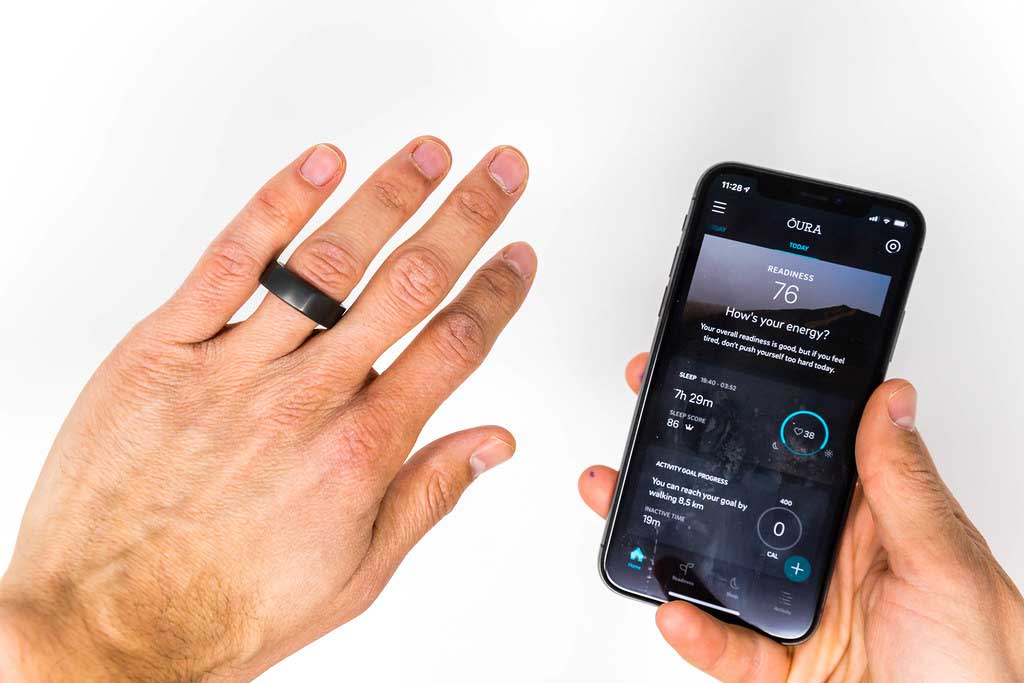 An easy-to-wear ring that goes on your finger and provides excellent data and recommendations for improving your health and recovery.
The latest Oura Ring 3.0 is the most lightweight wearable device and its sensors measure heart rate, body temperature, and blood oxygen levels. It also has great battery life lasting 4-7 days on a single charge.
What I like best about the Oura Ring is it gives you 3 easy-to-monitor scores: a sleep score, activity score, and readiness score, which make it easy to measure the quality of your sleep, rest, and daily physical activity.
The Oura Ring is more expensive than the older Apple Watches or the Fitbit Charge 5 at $299 on their website plus a $6.99/month subscription fee after the first 6 months.
Pros:
✅ Easily integrates with Apple Health and Google Fit to share your data.
✅ Fitness tracking is not very good compared to other options
✅ Battery life that lasts 4-7 days on a single charge
Cons:
❌ Can be tricky to fit on larger fingers and takes some getting used to
❌ Data not available directly on a device like a smartwatch
5. Whoop – The Best Wearable Tracker For Athletes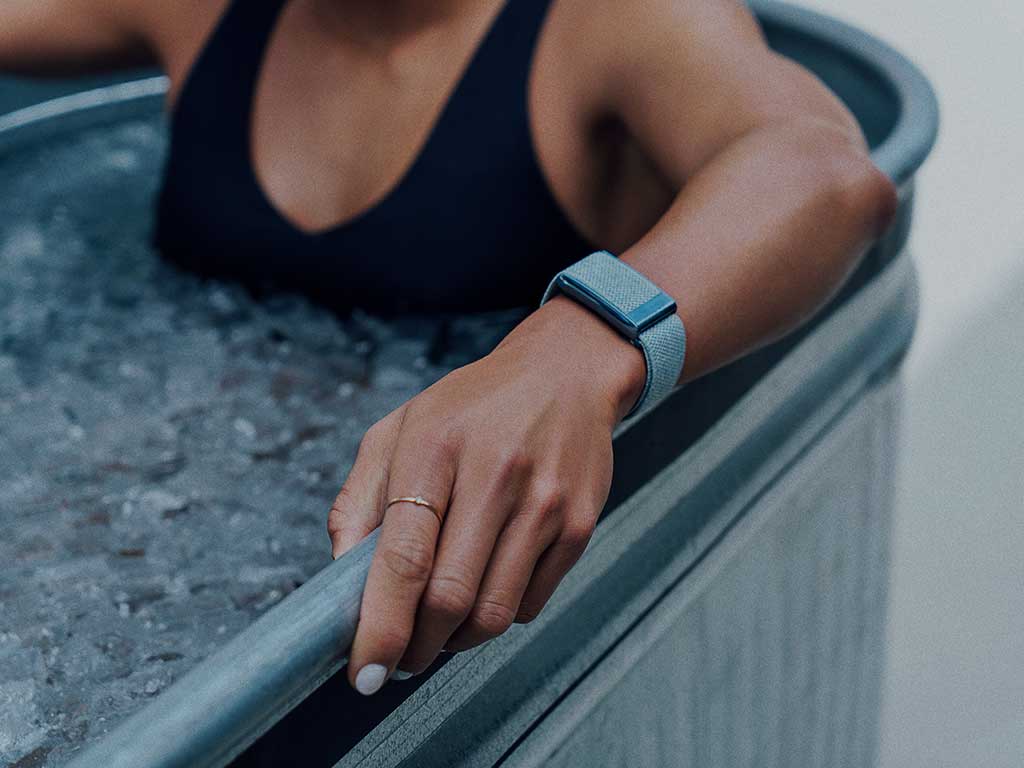 Another popular wearable for athletes that does very good sleep tracking and HRV measurement integrated with health recommendations.
The latest Whoop 4.0 wearables make it easy to measure your blood oxygen levels, skin temperature, heart rate, and respiratory rate.
What separates Whoop from the pack is their personalized coaching recommendations that provide a strain coach to help you with your recovery, a sleep coach to help you improve sleep quality and a behavioral journal that helps you track the daily behaviors that most impact sleep and recovery.
The Whoop is much more expensive than Apple Watch or Fitbit Charge 5 with a monthly subscription model that starts at $40/month or $396/year on their website.
Pros:
✅ Comfortable, sleek bank that's less bulky than a smartwatch
✅ Their app is really well designed plus it integrates with Apple/Google
✅ Excellent battery life that lasts 4-5 days
Cons:
❌ Monthly cost of $40 to view your metrics
❌ The most expensive wearable, best for elite athletes
Other HRV Tracking Wearables:
Here are some other wearable devices that are listed as offering HRV tracking:
Garmin: Fenix 7 & Epix
Samsung: Samsung Galaxy Watch 4
Rhythm24: Scosche Armband Waterproof Heart Rate Monitor
Biostrap
VIITA: VIITA Race HRV
Wahoo: Wahoo TICKR X
Suunto: Smart Belt
Did I miss any HRV monitoring wearables that you think I should cover? Feel free to add them in the comments below.