Email productivity is a big part of being a successful creative professional in the information age. Answering a deluge of daily emails is a necessary evil in nearly every high-paying job in the knowledge-based economy.
To focus on the real work of using your skills and expertise to solve problems, it is absolutely vital to developing your own email productivity system so you don't waste your valuable time and mental energy getting bogged down in email.
But most people just use the default settings in Gmail and that really limits your email productivity capabilities. In the guide, I'm going to cover how to become a highly productive email ninja slashing your inbox clutter and slaying the digital distractions of email.
Training As An Email Productivity Ninja:
To get started, I highly recommend disabling mobile and desktop email notifications and only checking your email at certain times you set throughout your workday. Otherwise, email can easily become a mindless distraction that constantly interrupts you and eliminates your ability to practice deep work.
If you are just using the "out of the box" Gmail settings without any third-party extensions or plugins, then you're really missing out on the full power of Gmail for improving the workflow of your mobile office experience.
I'm sure you'll find some of these free Gmail plugins will become indispensable tools for your managing your email and building your identity as an email productivity ninja.
1. Gmelius: Upgrade Your Gmail Experience
Gmelius is the killer extension for Gmail power users. It integrates seamlessly with your Gmail inbox to offer easy-to-use email automation, email tracking, CRM integration, Kanban project management boards, email templates, and enhanced security features.
You can even run email marketing campaigns from Gmelius and I use the handy CRM for managing email outreach campaigns. If you want a fully customized Gmail experience to enhance your productivity, this is a must-have email productivity extension.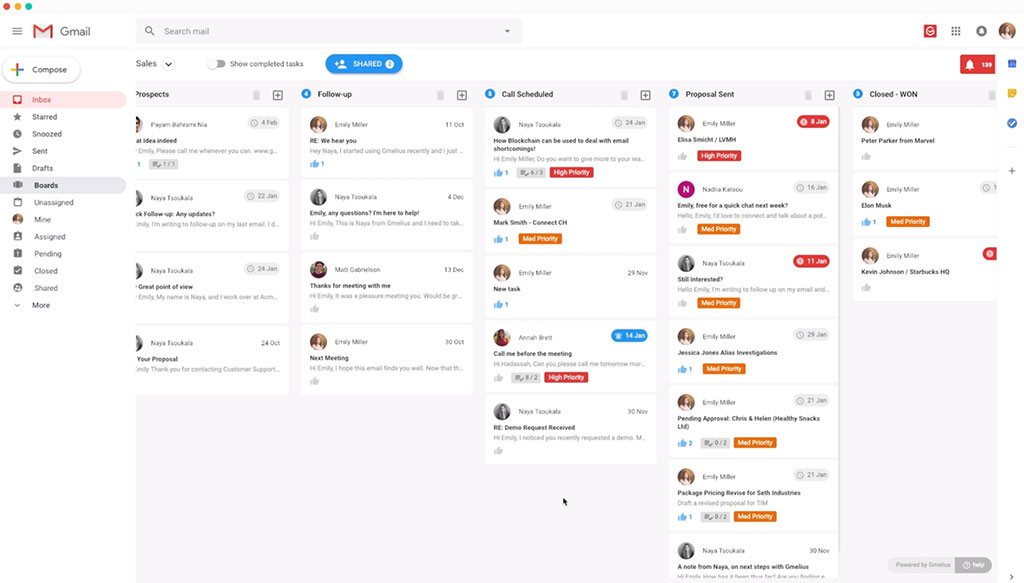 2. Hubspot Sales: Detailed Profiles of Your Email Contacts
LinkedIn Sales Navigator is a browser plugin for Gmail that adds a detailed profile of email sender's social profiles and their current work position conveniently on the Gmail sidebar.
If you're looking to find an email address in a particular organization specifically for influencer outreach, I recommend using the free extension Hunter.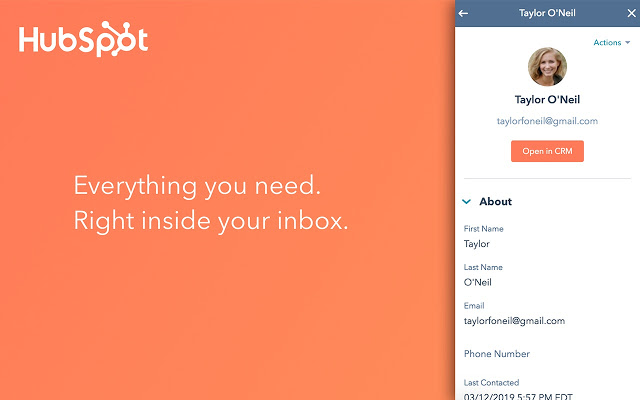 3. Boxy: Desktop App For Accessing Multiple Gmail Accounts
Boxy allows you to seamlessly manage multiple Gmail accounts and it integrates with your Google Calendar. I really like the user interface and I find it helps me declutter my Chrome browser tabs by having my Gmail in a separate application.
They offer a 7-day free trial but then you have to pay $4/month. I find it's worth it simply because I love the interface and it helps improve my email productivity by separating my email from my web browser where I do most of my work. Alternatively, Station is a completely free alternative.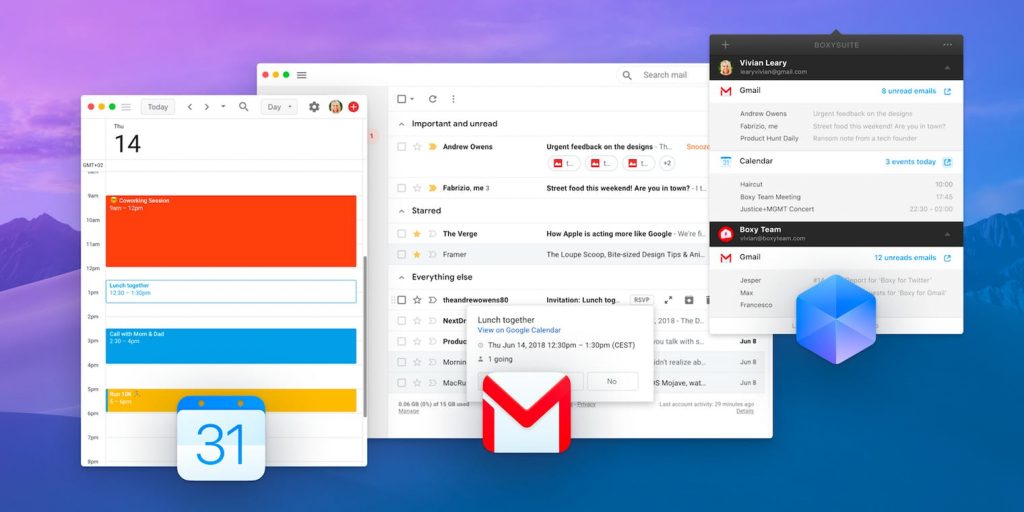 4. Right Inbox for Gmail: Write Emails Now, Schedule To Be Sent Later For Perfect Timing.
Right Inbox makes it easy to schedule your emails to be sent at specific times. This can be particularly useful if you're communicating with people in different time zones.
You can also send follow-up reminders to yourself, archive messages and return important emails to the top of your inbox when you know you will have more time to read them.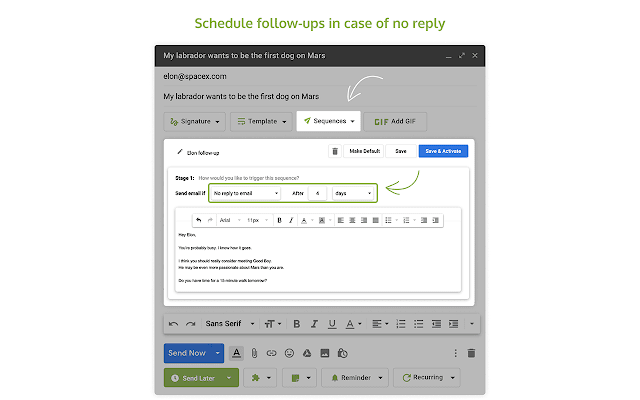 5. CleanFox: Mass Unsubscribe From Email Lists
If you're like me, you probably subscribe to a lot of email lists and newsletters that you never read. But it's too much work to manually unsubscribe from them all.
CleanFox scans your email inbox and gives you a complete list of all your email subscriptions so you can unsubscribe with one-click from every list you don't read.
I previously used Unroll.me for this but they have been a bit dodgy about privacy in the past by selling anonymous user data without being transparent about it so read their privacy policy carefully if you want to take advantage of their handy email rollup feature that puts all your newsletter subscriptions into a single email.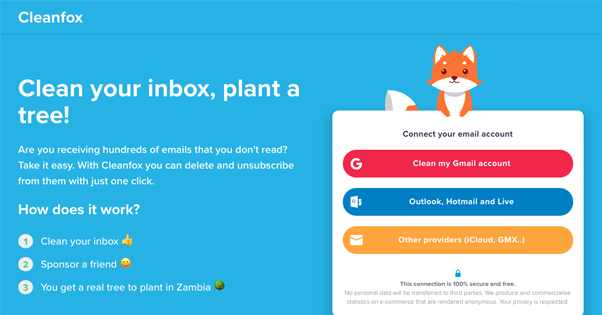 6. Bitbounce: Filter Unwanted Emails From Your Inbox
Sick of getting unsolicited emails? BitBounce is an email filtering Chrome extensions that saves you time by keeping unwanted emails out of your inbox.
Once you install the extension, all of your contacts are automatically whitelisted and emails from unknown senders will receive an auto-reply prompting them to pay a tiny fee if they want to contact you. Their emails are moved to an 'Unpaid' folder until a payment is made.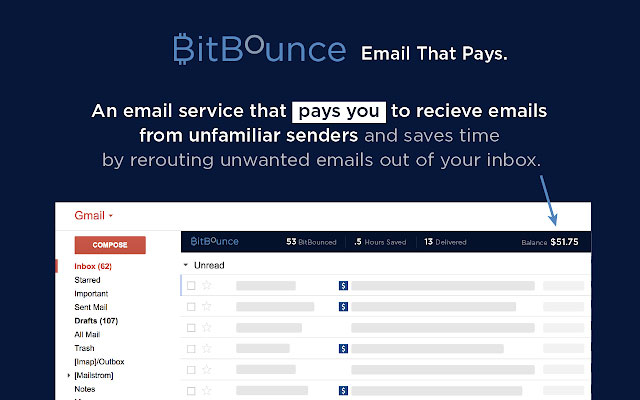 7. FlowCrypt: Encrypt Gmail With The PGP Protocol
A simple end-to-end encryption tool to secure email and attachments. This Chrome extension adds a Secure Compose button to Gmail and it can be set up in just a few clicks.
PGP stands for Pretty Good Privacy. It's the standard for secure email encryption. This Gmail end-to-end encryption plugin lets you encrypt Gmail messages anytime your email security and privacy matters. If you want to cloak your email address, try using Burner Mail.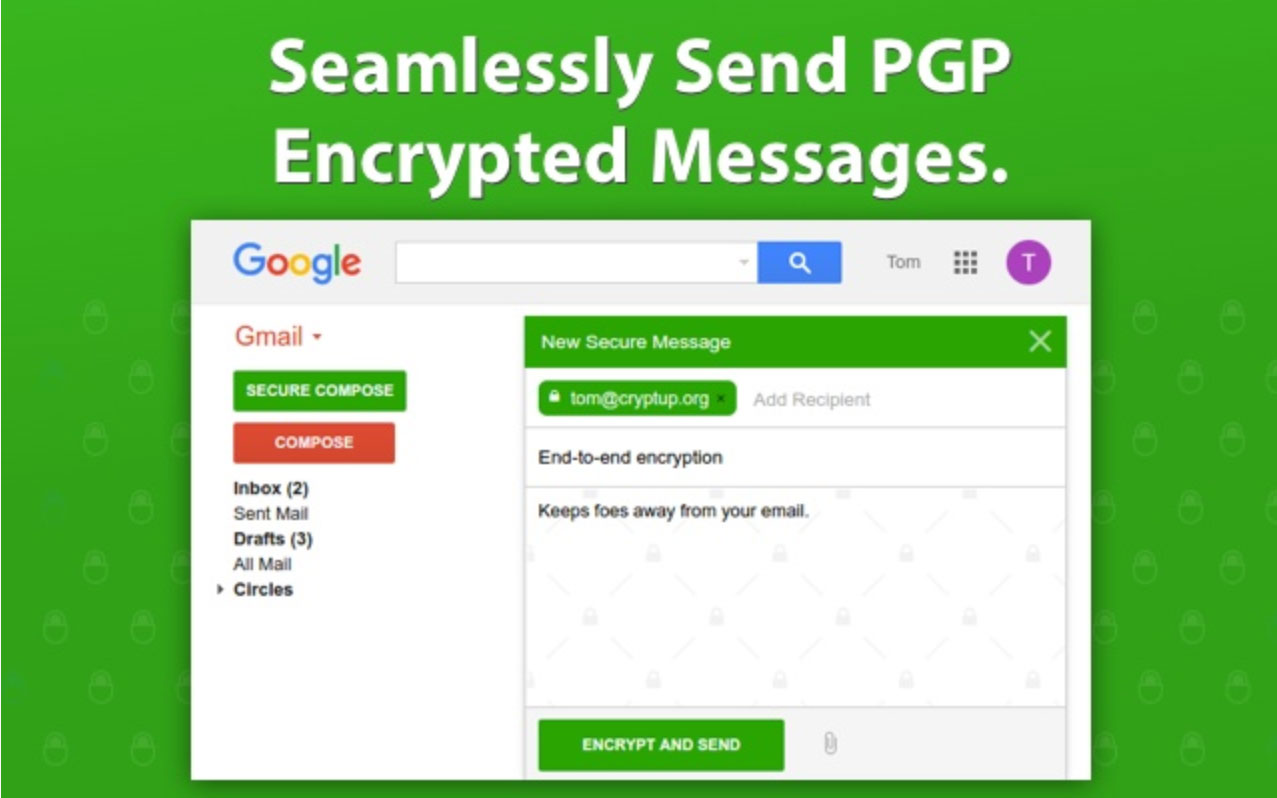 8. ActiveInbox: Task Management Right In Gmail
Overwhelmed by too many to-dos in your inbox? Turn Gmail into an effortless task manager to never forget anything important at work.
Get closer to inbox zero with a due date and follow up reminders, send later scheduling, and getting things done (GTD) task management right in Gmail. You can also find free task management extensions for Chrome from Asana, Any.do and Todoist.
9. Grammarly: Improve Your Spelling and Grammar
If you want to write emails that are more clear and concise while minimizing common grammar mistakes, then Grammarly is an indispensable email extension to add for Google Chrome.
Grammarly is a Chrome extension that checks your spelling and grammar as you type. It's much better than the spell checker built into Gmail and it offers great suggestions to improve your writing.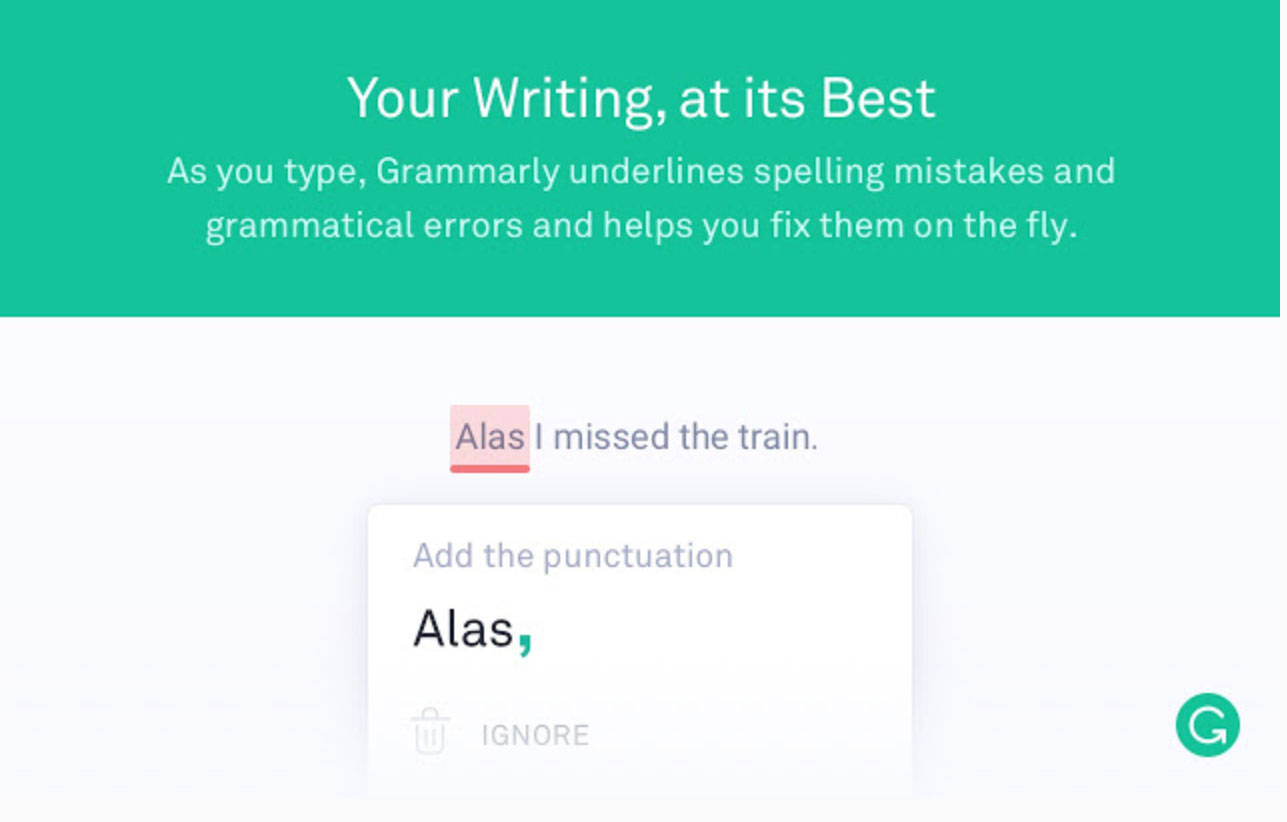 10. Shortkeys: Master The Keyboard Shortcuts in Gmail
If you want to become a Gmail power user, you need to master the keyboard shortcuts as it will save you a lot of time and streamline your email workflow.
Shortkeys for Gmail teaches you the keyboard shortcuts in Gmail. It also helps you create custom keyboard shortcuts with shortcut suggestions that will save you time.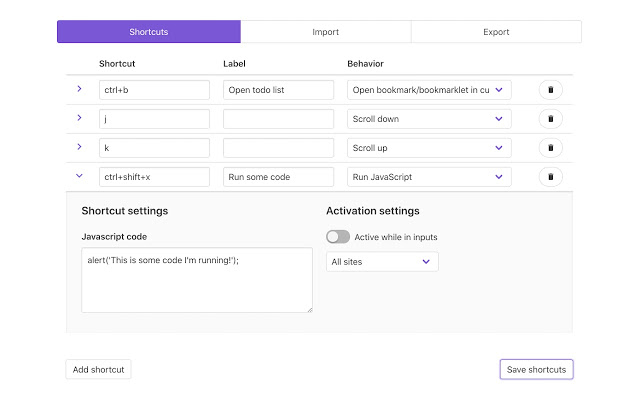 11. WiseStamp: A Kick-Ass Email Signature
Email signatures can be so boring and predictable, which means they will most likely be completely ignored.
WiseStamp allows you to spice your email signature up with a photo, your website, important updates and graphic icons for social profiles. You can even integrate Google Analytics and use it to optimize your email signature.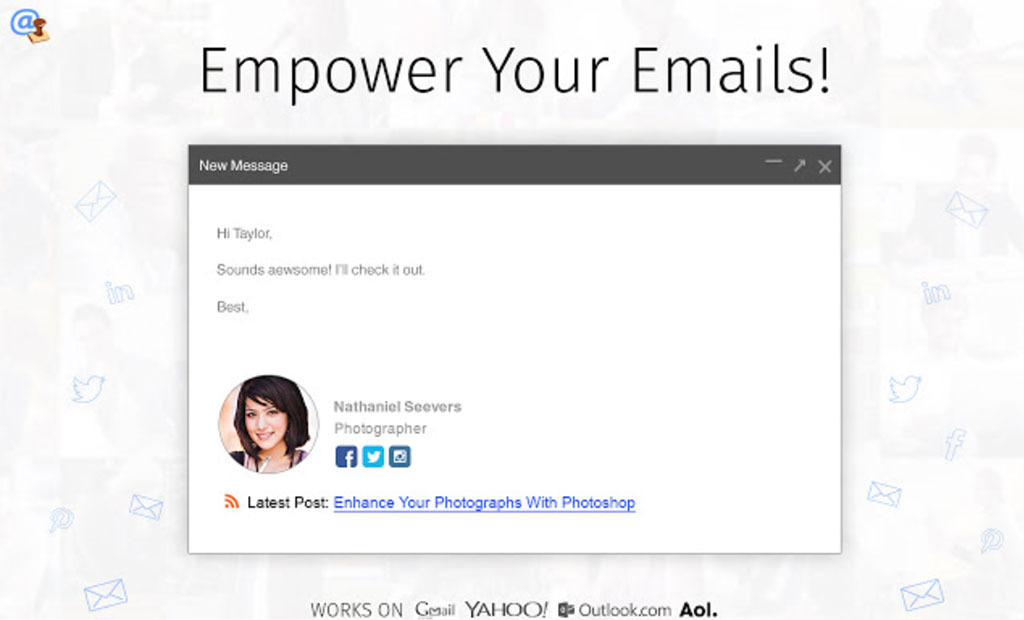 12. FreeBusy: A Meeting Scheduling Assistant For Gmail
A quick and easy way to schedule meetings directly in Gmail. Seamlessly integrates with your calendar and allows you to schedule meetings and offer different book options to your recipients from the Gmail compose window.
I really like the easy time zones feature, which automatically detects and converts your recipient's time zone so there's no confusion. For Zoom Meetings, I use the Zoom Scheduler integration with Gmail.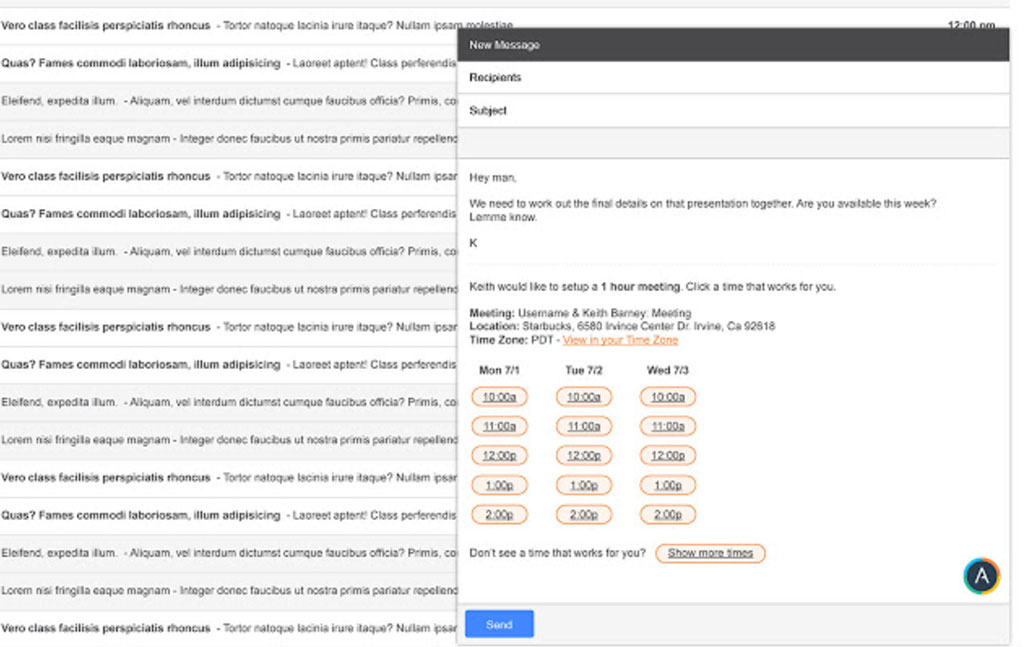 13. Streak: A CRM Within Gmail
Steak is a customer relationship management (CRM) that is completely integrated with Gmail. I haven't played around with it because Gmelius does the same thing and offers many more features.
This CRM extension for Gmail allows you to manage sales cycles, customer support, bug tracking, hiring, send emails later and use snippets so you can automatically have boilerplate email templates to quickly modify and send.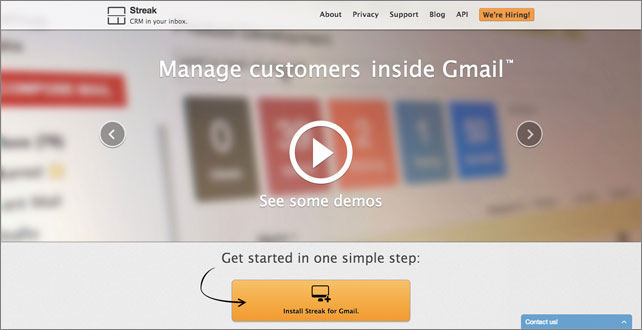 14. Inbox When Ready: Get Emails In Batches At Set Times
If you find that you're compulsively checking your email inbox, this Chrome extension can help you kick this bad habit by batching process your email at set times throughout your day.
This way you can minimize the total time you spend in your inbox and not have email notifications constantly dividing your attention while you're getting more important things done. The free version adds an annoying link to your email signature.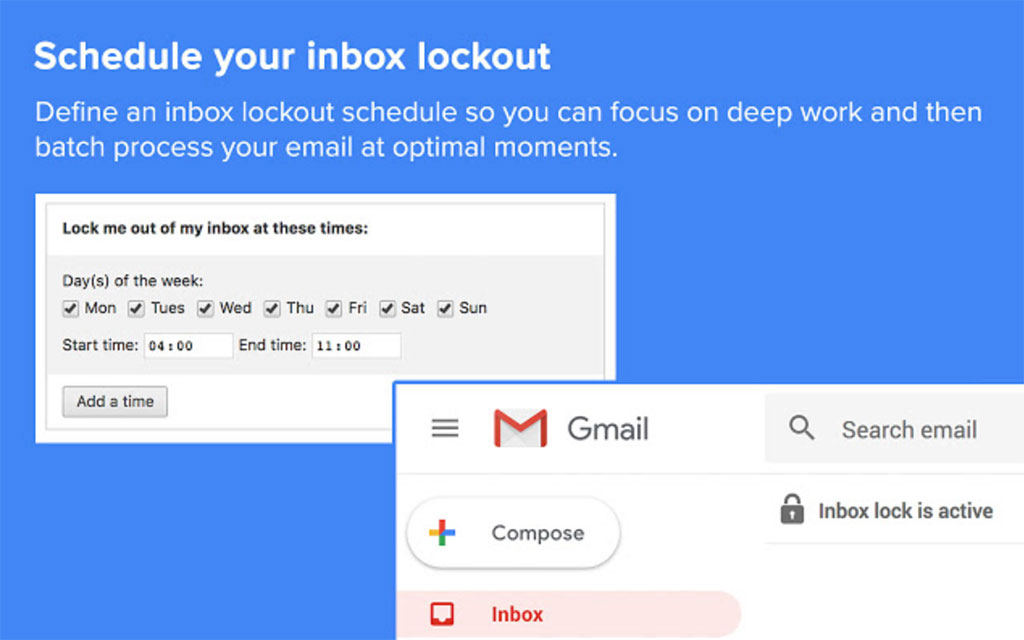 15. Checker Plus for Gmail: Desktop Notification for Multiple Gmail Accounts
This is the best tool I've found for painlessly managing multiple email accounts with desktop notifications. However, I recommend that you turn if off when you really want to focus on getting work done so you aren't dividing your attention by constantly multitasking.
I really like the simple integration of the notifications with Chrome so you can quickly check your different Gmail and G Suite Accounts with a single click.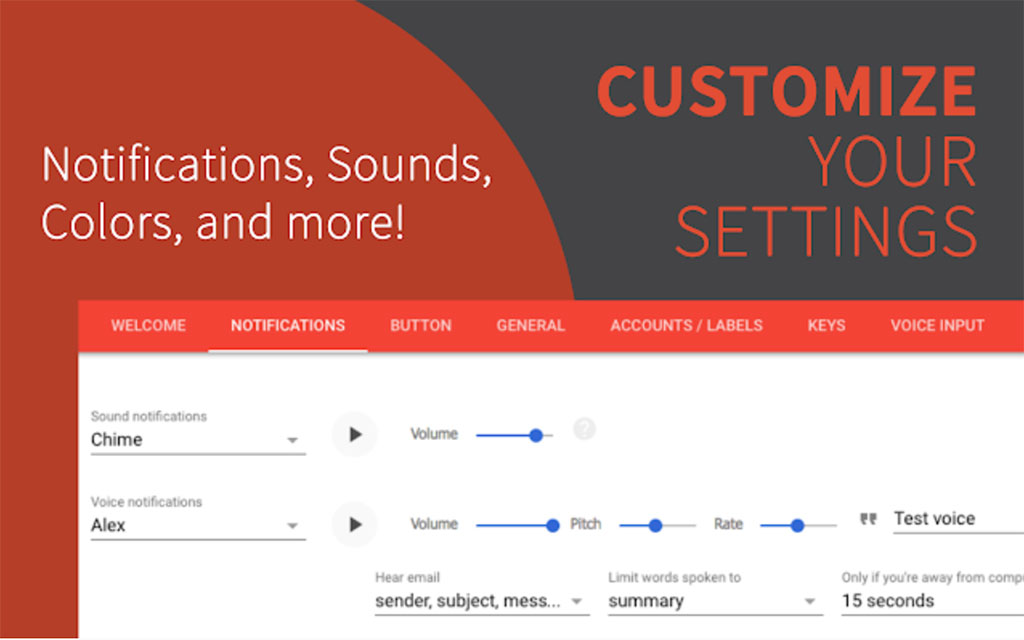 Bonus: 5 More Simple Chrome Extensions For Gmail
1. Send from Gmail – Opens a compose window in Gmail when you click any email address on the web.
2. Dropbox for Gmail – Send and preview Dropbox files and links without leaving Gmail.
3. PixelBlock – Blocks people from tracking when you open their emails.
4. Giphy For Email – Add a punch to your emails with animated GIFs.
5. Gmail Reverse Conversation – Puts the newest message at the top of Gmail's conversation view.
Double Your Focus and Productivity
In this age of information overload and constant interruption, it isn't easy to consistently focus and perform at your best.
That's why I created the Flow Experience Design to help creative people find their focus and get more things done with less stress and procrastination.
While you're here I want to invite you to watch my free 1-hour training called The Flow Masterclass, which covers how to design a highly-focused creative life driven by passion, mastery and purpose.
I hope you find these Chrome extensions and Gmail plugins helpful in improving your email workflow and earning your badge as a certified email productivity ninja.