In a world where both routine blue collar and white collar work can be easily automated by robots and algorithms, we have to be constantly learning and finding new ways to create value for others.
While the digital economy is booming, the demand for many traditional, high-paying professionals like lawyers, accountants, academics and middle management is decreasing due to what's being called the robot revolution.
This doesn't mean these jobs will disappear by any means but the competition is increasing fast in the traditional professions, which means many people entering these professions are working more for less money.
Fortunately, there are new industries where hierarchies aren't well-established because the skills required to do the work have only been around for a few years. It is these new industries that will drive the next economic boom. If you want to position yourself to make a much higher income, you should start learning the highly-paid digital skills in the emerging industries of what's being called the Innovation Economy.
This new innovation-driven digital economy requires creative workers who are highly curious, adopt new technologies before everyone else and embrace the lifelong path of constantly improving their technical, creative and social abilities. To make learning easier, a new generation of innovative online education platforms have emerged to help lifelong learners break into the industries of the future.
One of the Silicon Valley startups at the forefront of disrupting the education system is Coursera. Today, they are the world's largest massive open online course (MOOC) platform with over 10 million students from every country in the world. They have spent the last 5 years developing new micro-degrees that provide an alternative to taking on the burden of student loan debt to attend a traditional University degree program.
Coursera is working with the most renowned professors at Ivy League Universities such as Stanford University, the University of California system and the University of Toronto, among others. They have also teamed up with tech industry partners such as Google, NVIDIA, Instagram and 500 Startups to make sure their graduates have the skills that will get them hired in the digital economy.
The new micro-degrees they offer are called Coursera Specializations. They provide both beginner specializations for students with no prior experience and masters specializations for skilled industries professionals who need to upgrade their skills.
Affiliate Disclosure: This post contains affiliate links, which means through our affiliate partners we get a share of the revenue if you purchase a course. If you choose to buy through our links, your purchase supports the creation of more educational content like this.
A Guide To The Careers of the Future
Based on current technology trends, here are 10 high-paying digital careers where the demand in the next decade will outstrip the supply of people with the necessary skills and training:
1. 3D Printing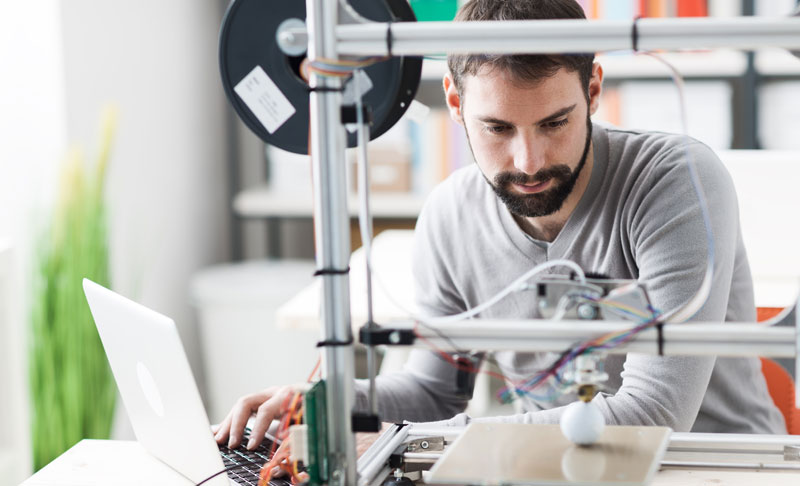 Using open source design and 3D printing it is now possible to bring manufacturing to the desktop. The demand for craftsmen skilled in 3D Printing in the 2020s is going to be huge as on-shoring leads to the return of manufacturing to wealthy countries.
"In an age of custom-fabricated, do-it-yourself product design and creation, the collective potential of a million garage tinkerers and enthusiasts is about to be unleashed, driving a resurgence of American manufacturing. A generation of "Makers" using the Web's innovation model will help drive the next big wave in the global economy, as the new technologies of digital design and rapid prototyping gives everyone the power to invent — creating "the long tail of things"
– Chris Anderson in Makers: The Next Industrial Revolution
How to start learning 3D Printing online:
1. 3D Printing: Turn Your Ideas Into Objects
The University of Illinois offers a 5-course Coursera specialization with industry partners Ultimaker and Autodesk to give you the knowledge and skills to turn your ideas into objects using 3D Printing.
2. The Internet of Things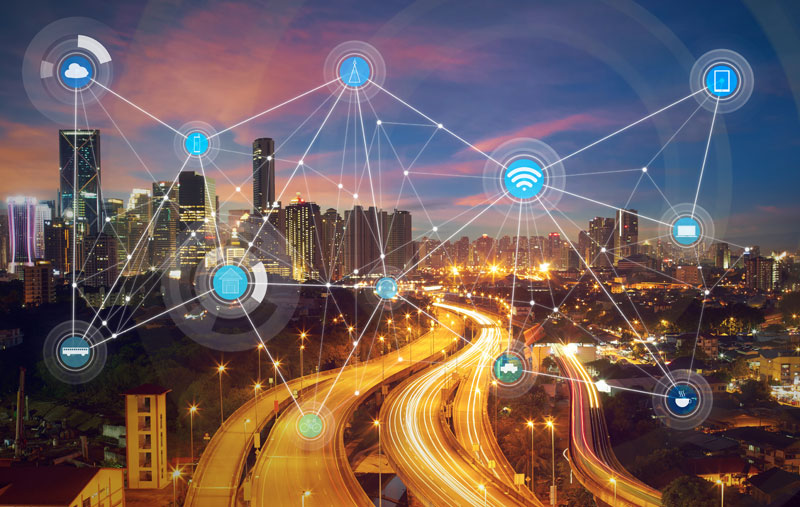 The Internet of Things is the interconnection via the Internet of computing devices embedded in everyday objects, enabling them to send and receive data. This includes everything from smartphones, coffee makers, washing machines, headphones, lamps, wearable devices and almost anything else you can think of.
"The Internet will disappear. There will be so many IP addresses, so many devices, sensors, things that you are wearing, things that you are interacting with, that you won't even sense it. It will be part of your presence all the time. Imagine you walk into a room, and the room is dynamic. And with your permission and all of that, you are interacting with the things going on in the room."
— Eric Schmidt, Google chairman in The Fourth Transformation: How Augmented Reality & Artificial Intelligence Will Change Everything
How to start learning The Internet of Things online:
1. Create Your Own Internet of Things (IoT) Device
Design, create and deploy a fun Internet of Things (IoT) device using Arduino and Raspberry Pi platforms in this 5-course program from the University of California, Irvine.
3. User Experience Design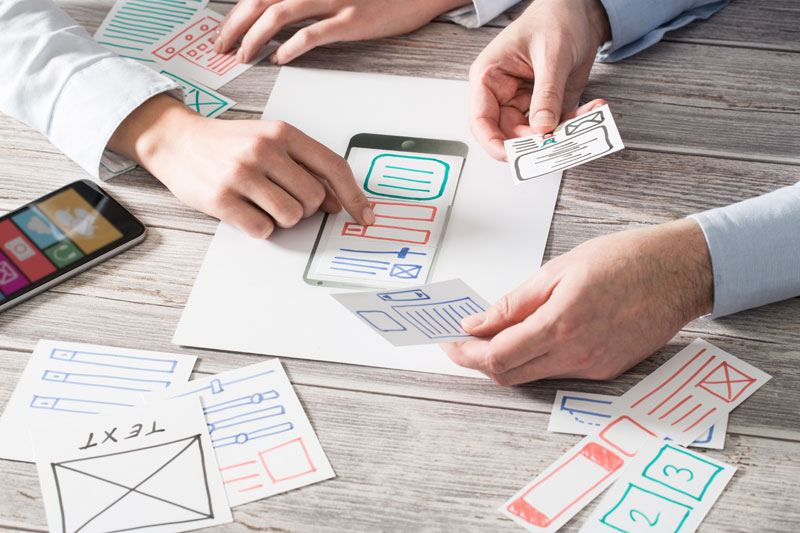 User Experience Design (often referred to as UX or Interaction Design) is the process of enhancing user satisfaction with a product by improving the usability, accessibility, and pleasure provided in the interaction with the product.
"We are still building linear organizations in a world that demands constant change. We are still building silos in a world that demands thorough collaboration. And we are still investing in analysis, arguing over specifications, and efficiently producing deliverables in a world that demands continuous experimentation in order to achieve continuous innovation." 
— Jeff Gothelf in Lean UX: Applying Lean Principles to Improve User Experience
How to start learning User Experience Design online:
1. Interaction Design: Learn How to Design Great User Experiences
Learn how to generate design ideas, techniques for quickly prototyping them and how to use prototypes to get feedback from other stakeholders like your teammates, clients, and users. This 5-part specialization is from The Design Lab at the University of California, San Diego.
2. Web Design for Everybody (Basics of Web Development and Coding)
Start a career in web design by building a responsive and accessible web portfolio using HTML5, CSS3, and JavaScript in this 5-part specialization from the University of Michigan.
4. Digital Marketing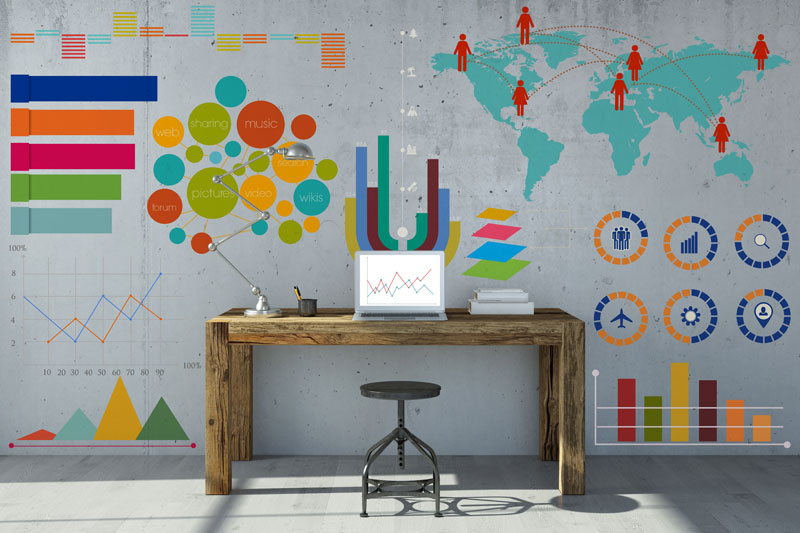 With attention spans declining and information overload making advertising more challenging, digital marketing demands storytellers and content creators that also have technical skills like analytical ability and strategic business thinking.
"Whether you're an entrepreneur, a small business, or a Fortune 500 company, great marketing is all about telling your story in such a way that it compels people to buy what you are selling. That's a constant. What's always in flux, especially in this noisy, mobile world, is how, when, and where the story gets told, and even who gets to tell all of it."
– Gary Vaynerchuk in Jab, Jab, Jab, Right Hook: How To Tell Your Story In A Noisy World
How to start learning Digital Marketing online:
1. Digital Marketing Specialization
Master strategic marketing concepts and tools to address brand communication in a digital world in this specialization that is part of the University of Illinois' MBA degree program.
Expand your online audience and establish your social brand in this 5-part social media marketing specialization from Northwestern University.
3. Foundations of Marketing Analytics Specialization
For more advanced marketers, learn to leverage data and analytics to drive managerial decisions and marketing strategy in this 6-part specialization from Emory University.
---
Free Mental Training Class
Learn how to train your focus and productivity in this 1-hour online masterclass.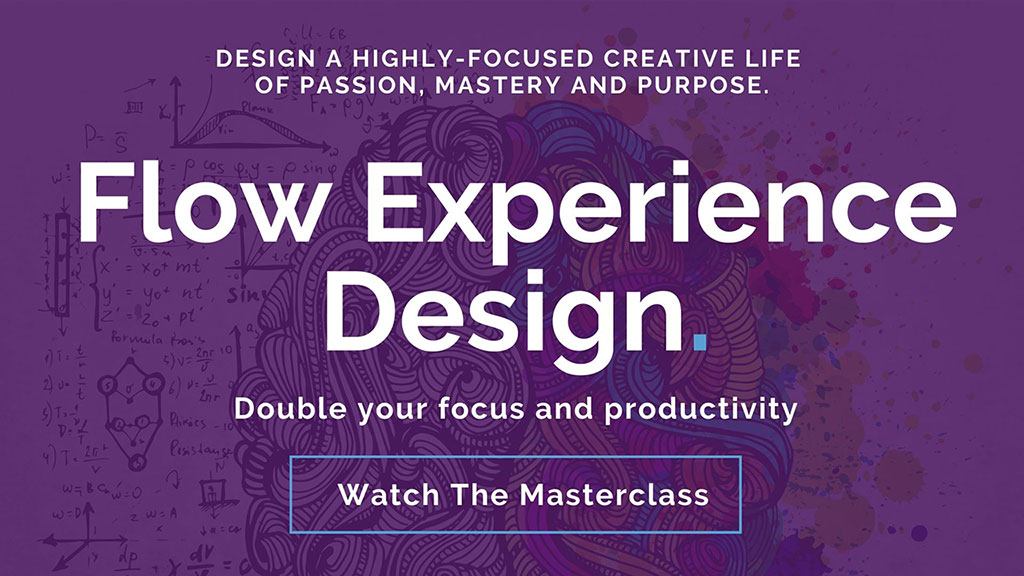 ---
5. App Development

With the average American now spending 3-4 hours a day on their smartphones, there is a huge demand for a skilled app developer. Or if you have an idea for an app, learn how to build it yourself because you probably won't be able to afford a good developer to do it for you.
How to start learning App Development online:
1. Launch Your Android App Development Career
Launch your career as an Android App Developer in this 5-part specialization from Vanderbilt University.
2. Full Stack Web and Multiplatform Mobile App Development
Learn front-end web design, hybrid mobile app development and server-side development in this 5-course specialization from The Hong Kong University of Science and Technology.
3. Launch Your iOS App Development Career
Launch your career as an iOS App Developer by learning Swift, designing elegant user experiences and creating your first fully functioning iOS app in this 4-course specialization from the University of Toronto.
6. Robotics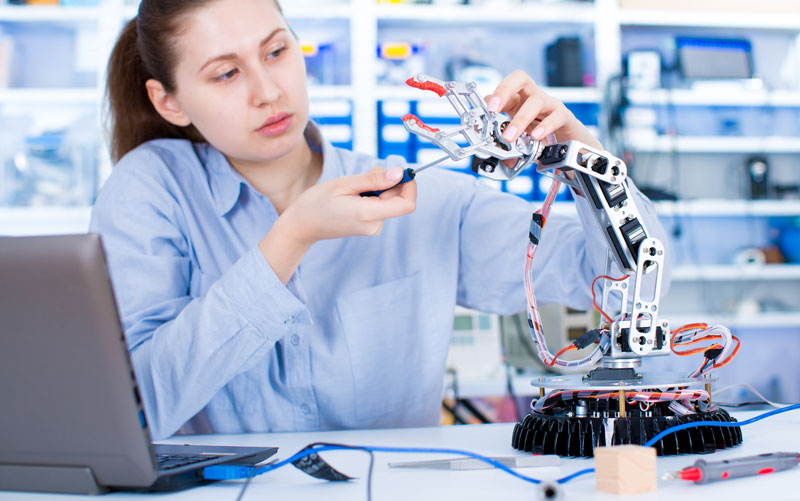 While robots are replacing manual labor and service-industry jobs, the new employment opportunities are for people to design, build and service the robots. While robotics technicians or robotics engineers involve skills that are not easily mastered, you can start laying a learning foundation to see if you have the aptitude to succeed in this growing industry.
"Now comes the second machine age. Computers and other digital advances are doing for mental power—the ability to use our brains to understand and shape our environments—what the steam engine and its descendants did for muscle power.
Not only are the new technologies exponential, digital, and combinatorial, but most of the gains are still ahead of us. In the next twenty-four months, the planet will add more computer power than it did in all previous history. Over the next twenty-four years, the increase will likely be over a thousand-fold."
― Erik Brynjolfsson, The Second Machine Age: Work, Progress, and Prosperity in a Time of Brilliant Technologies
How to start learning Robotics online:
1. Learn the Building Blocks for a Career in Robotics
Learn the concepts of robot flight and movement, how robots perceive their environment and how they get around obstacles in this 5-part specialization focused on how robots are disrupting industries like health care, manufacturing, and disaster response.
7. CyberSecurity

The wars of the future will be fought in cyberspace. Cybersecurity is one of the fastest-growing industries in the world and cybersecurity involves protecting networks, computers, programs, and data from attack, damage or unauthorized access.
"We're talking about the fate of our economy and the questionable resiliency of our Nation's critical infrastructure. Why are experts so polite, patient, and forgiving when talking about cybersecurity and National Security? The drama of each script kiddie botnet attack and Nation-State pilfering of our IP has been turned into a soap opera through press releases, sound bites and enforced absurdity of mainstream media. It's time for a cybersecurity zeitgeist in the West where cyber hygiene is a meme that is aggressively distributed by those who have mastered it and encouraged to be imitated by those who have experienced it."
― James Scott, Senior Fellow, Institute for Critical Infrastructure Technology
How to start learning Cybersecurity online:
Start a career in cybersecurity by studying the fundamental concepts underlying the construction of secure systems, from the hardware to the software to the human-computer interface, with the use of cryptography to secure interactions in this 5-course specialization from the University of Maryland.
8. Data Science
The new high-paid rockstars of the software engineering industry are data scientists. With so much data being accumulated, cutting edge companies need data scientists with both analytical and social skills to make sense of the data to optimize business processes.
"The job of the data scientist is to ask the right questions. If I ask a question like 'how many clicks did this link get?' which is something we look at all the time, that's not a data science question. It's an analytics question. If I ask a question like, 'based on the previous history of links on this publisher's site, can I predict how many people from France will read this in the next three hours?' that's more of a data science question."
― Hilary Mason, Founder of Fast Forward Labs and Author of Data Driven
How to start learning Data Science online:
1. Data Science
Learn the concepts and tools you'll need throughout the entire data science pipeline, from asking the right kinds of questions to making inferences and publishing results in this 5-course specialization from John Hopkins University.
9. Artificial Intelligence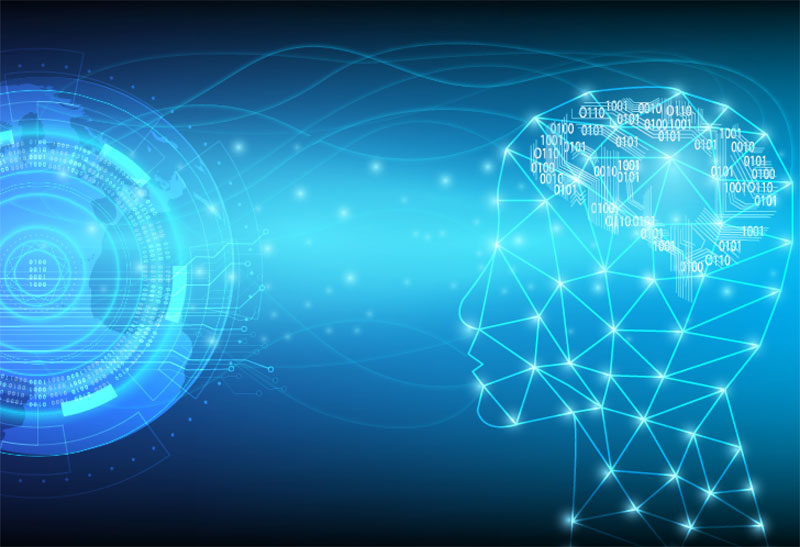 Robots took the jobs of factory workers. Artificial Intelligence (AI) will take the jobs of office workers. The new jobs will be understanding how artificial intelligence can be applied to business processes and social challenges and managing new AI systems that work more efficiently than humans.
Artificial intelligence will reach human levels by around 2029. Follow that out further to, say, 2045, we will have multiplied the intelligence, the human biological machine intelligence of our civilization a billion-fold.
―Ray Kurzweil, How to Create a Mind: The Secret of Human Thought Revealed
How to start learning Artificial Intelligence online:
1. Machine Learning: Build Intelligence Applications
Through a series of practical case studies, you will gain applied experience in major areas of machine learning such as prediction, classification, clustering and information retrieval. As you improve over time, you will start building intelligent applications that can make predictions from data.
10. Deep Learning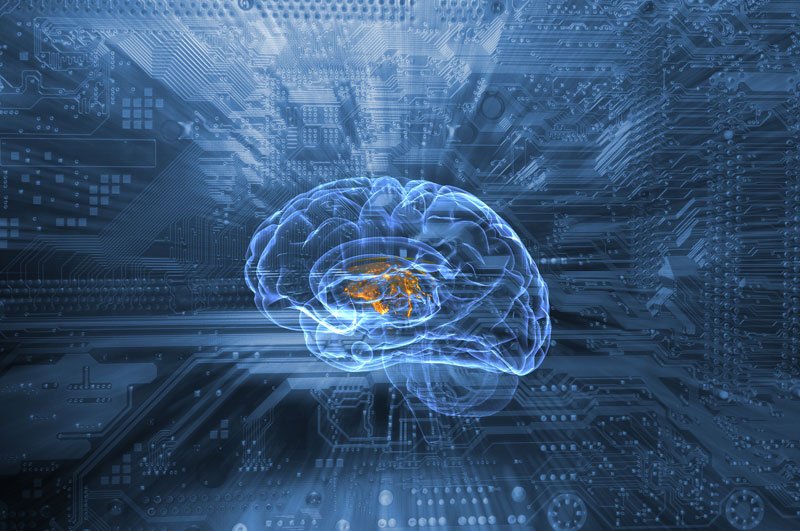 What's behind the driverless cars? Artificial Intelligence, or more specifically a type of specialized AI called Deep Learning. It is part of a broader family of machine learning methods based on simulating neural networks and learning data representations, as opposed to task-specific algorithms.
"Just as electricity transformed almost everything 100 years ago, today I actually have a hard time thinking of an industry that I don't think AI and Deep Learning will transform in the next several years."
– Andrew Ng on Why 'Deep Learning' Is a Mandate for Humans, Not Just Machines
How to start learning Deep Learning online:
Deep Learning is one of the most highly sought-after skills in tech.
1. Deep Learning Specialization – In this brand new 5-course specialization you will learn the foundations of Deep Learning. You will master not only the theory but also see how it is applied in industry. You will practice all these ideas in Python and in TensorFlow, which the courses teach.
The routine skills of the 20th century will be automated and these high-paying digital skills will power the new industries that will drive the next economic boom.
Become an early adopter of one of these new skillsets and get ahead of the crowd by mastering these high-paying careers before everyone else.