A decade ago, you needed to spend 4 years in a University classroom and spend anywhere from $40,000 – $100,000 to learn most high-paying jobs. Fortunately, thanks to the Internet times have changed.
Today, you can learn the lucrative digital skills for today's fasting growing careers without spending a minute of your time in a classroom or going into any debt. That's because many of these job skills can now be learned inexpensively available online.
Degrees are still very important for many most traditional professions but in the digital economy it's not so much your degree that's important, it's more about offering social proof about what you can actually do.
This can be demonstrated with a solid digital portfolio of what you've created and a personal brand that you develop by sharing what you create and building your professional network.
The reality is that today's businesses want to hire top performers. And what separates the top performers from everyone else is they are self-motivated and able to constantly learn and work on their own.
When you learn new skills online and regularly add new projects to your digital portfolio, it sets you apart because it shows you have the focus and discipline to follow through on your goals and get results.
Getting High-Paying Jobs In The Digital Economy:
If you're looking for a career change and you want to learn new high-paying job skills then you need to develop your digital skills. As routine jobs are being automated and outsourced, the demand for creative jobs that involve making things in the digital economy is exploding.
The difference between these creative jobs and more traditional jobs and professions is that people will hire you based on your digital portfolio, rather than a degree or certification you hold. This means you have to be constantly learning and upgrade your skills to stay on the cutting edge, otherwise, your portfolio will look dated.
Fortunately, a lot of these high-paying creative jobs in the digital economy can be learned by anyone with an Internet connection, provided you have the focus and determination to be a self-directed learner.
A good place to start is Udemy, which now offers its top popular skill development courses for less than $50.
Affiliate Disclosure: We get a small commission from some of these links if you choose to purchase the full courses. You still pay the same price and it helps us continue to make educational content like this.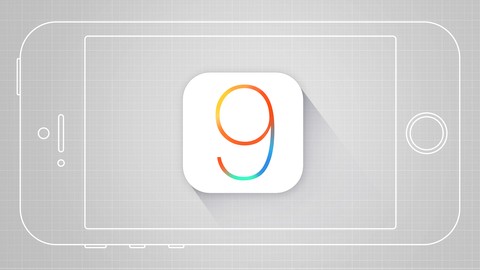 Includes: 209 lectures and 29.5 hours of instructional video.
The fastest way to make six figures in today's economy is to learn iOS development. That being said, not everyone is going to be successful in making iPhone apps because it's a difficult skill to acquire but that's exactly why it's so lucrative.
If you're up for the challenge of learning to build your own iPhone and iPad apps then this course from Udemy's most popular instructor Rob Percival (at least count he had 394,000 students across all his online courses) is the best place to start learning.


Includes: 232 lectures and 31.5 hours of instructional videos.
While iOS development may sound sexier to the Apple crowd, the demand for Android developers is growing just as fast (if not faster). This course is designed for a complete novice to become a skilled Android developer in a short time through the process of making 14 apps; including Uber, Snapchat and Instagram clones.
Android is one of the highest-paying jobs in the new economy and if you want to start learning this course covered Google's Android M (codename Marshmallow), which is the latest version of Google's mega-popular Android OS.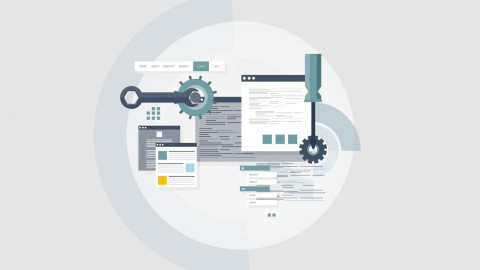 Includes: 236 lectures and 28 hours of instructional video.
Web development is a big business and there is a huge demand for developers that have a wide range of skills in different web development languages. This course teaches you the whole spectrum of web development languages including HTML, JS, CSS, PHP, MySQL, Bootstrap and WordPress.
This online course is designed to take you from zero skill to the point of getting your first small freelancer projects in a few months. If you want to become a web developer then this massive course offers 28 hours of clear, engaging video tutorials and practical website challenges.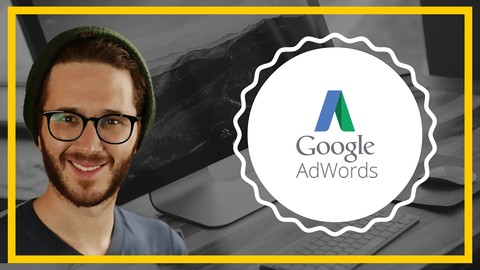 4. Become an advanced strategist with the world's most powerful advertising platform by taking the Complete Google AdWords Course.

Includes: 158 lectures and 17.5 hours of instructional video.
Google dominates online advertising. Their Adwords platform is a money-making machine (it's still responsible for close to 90% of their revenue) because it allows advertisers to target people that have intent to buy and learn more about something at the moment they are searching for answers on Google.
But the problem is Google Adwords is way too advanced and time-consuming for most business owners so they need to hire someone to manage their advertising accounts. That's where Google Adwords Strategists come in and this course teaches you a massive amount of the knowledge (15 hours of lectures) that you will need to successfully get a consistent return on investment (ROI) for your Adwords campaigns.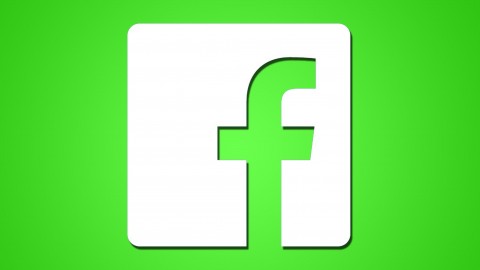 5. Become an advanced strategist on the fastest-growing social ad platform with The Complete Facebook Ads Course.

Includes: 220 lectures and 27 hours of instructional video.
With 1.6 billion active monthly users, Facebook is where people spend their time online (close to 25% of all web surfing time in the United States is now spent on Facebook!). This means that when businesses advertise on Facebook they can reach a massive audience and they can reach their exact target audience because Facebook knows just about everything you do online.
This course is designed to teach you how to successfully run Facebook Ad campaigns for businesses and start freelancing by managing social advertising account for clients. With over 22 hours of instructional content, after completing this course and running some of your own campaigns you will have enough expertise to create your own high-paying job as a Facebook Ad Strategist.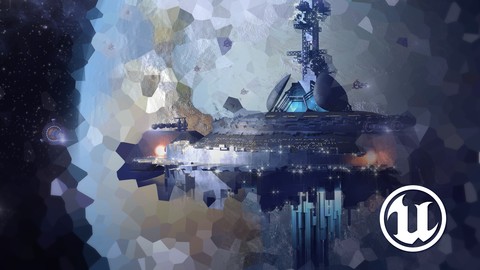 ---
Featured Ad: Creative Leadership Webinar
Learn how to craft your brand story and better communicate what makes you different.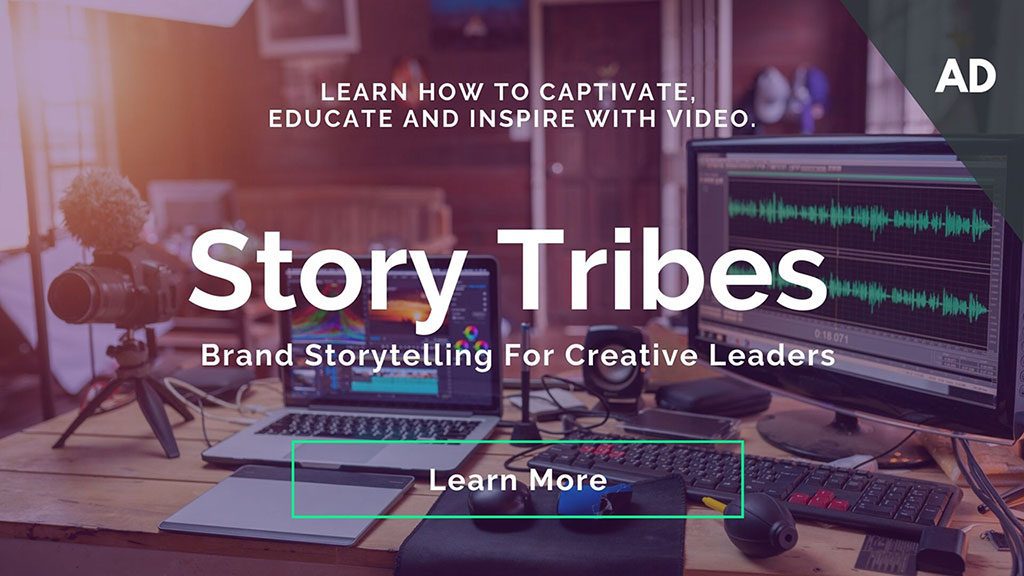 ---
 6. Learn to code by making cutting edge 3D games with The Unreal Engine Developer.


Includes: 106 lectures and 15 hours of instructional video.
If you love playing video games then it's time to turn your hobby into a professional by learning to make your own games with the groundbreaking Unreal Engine. In this course, you will learn object-oriented programming language C++ scratch and make your first video game with Unreal Engine.
For this course, you don't need any prior programming experience but you will need a strong work ethic and a passion for video games. Of all the high-paying jobs on the list, this is one of the hardest to learn but if you want to do something productive with all your video gaming experience then this is the course to get you started.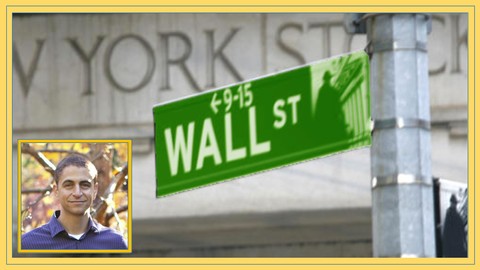 7. Get an entrepreneurial business education so you can start your own company with An Entire MBA in 1 Course.


Includes: 64 lectures and 8 hours of instructional video.
If you want to climb the corporate ladder at a large multinational corporation then you're going to need an M.B.A. from a top-tier school like Harvard, Stanford or the London School of Economics. But if you're more independently-minded and can create your own high-paying job as a small business owner. Even better, you can build your own startup and this course can help catapult you into taking action.
This course provides you with a good foundation for building a startup and it's taught by an Ivy League MBA Grad and former Venture Capital investor. If you have a business that you want to take to the next level or you want to embark on a more rewarding entrepreneurial career path then this course will give you the "kick in the ass" you probably need.
As the economy moves toward self-employment and freelancing in 2018, the skills learned in this course could be indispensable for your career.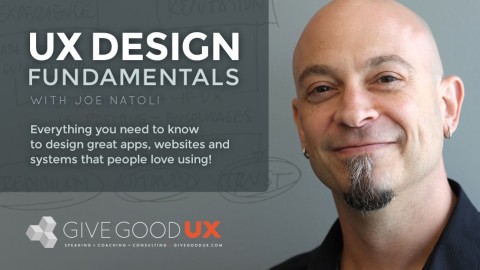 Includes: 58 lectures and 11 hours of instructional content.
Steve Jobs created the most successful company in history with a relentless dedication to user experience design. To quote the UX master himself, "design is not just what it looks like and feels like. Design is how it works." The websites and apps that succeed today require a successful understanding and active testing of the user experience.
In this course, you'll learn the fundamentals of User Experience Design in a well-designed course where you'll learn to create websites that solve your visitor's problems and convert them into customers. You will also learn a user-focused design thinking process for building beautiful navigable interfaces for mobile apps that delight users.


Includes: 83 lectures and 12 hours of instructional content.
The reality of website development today is they have to built on content management systems (CMS) so they can easily be managed. Of all the CMS platforms, WordPress is by far the most dominant, powering an estimated 25% of all websites.
The problem is it's really hard to find good developers that can code WordPress themes. This course requires a foundation in HTML, CSS & PHP but it will help freelance web designers and graphic designers take their skills to the next level.
10. Learn the open-source web platform that is disrupting the status quo in Learn Linux in 5 Days.


73 lectures and 12 hours of instructional video.
If you aren't familiar with Linux, it's a free open-source operating system that is much more secure and versatile than Windows or Mac OS X. It runs most Internet web servers and it's always being improved by the massive open-source community that supports its development.
Knowing how to set up Linux computers is a big business because many businesses are switching, particularly for their web server system where Linux is dominant and much less expensive. If you want to become a freelance Linux Professional or learn to manage Linxus systems in IT departments, this course is what you need to get started.
If you're ready for a career change sometime in 2019, learning some of these skills will help you get a high-paying job that will set you up to go in a new direction in your life.