Many of the world's best professors at the top Universities in the world are now offering some of their best courses for you to lear online. In just the few year, MOOCs (Massive Open Online Courses) have taken off with a mission to an open and accessible higher education to anyone in the world with access to the Internet.
If you are thinking of switching careers or going back to school, these online University courses will help you get back in the habit of studying. They can also help you learn the knowledge and skills you need to start a high-paying new career in the digital economy (without going into debt).
There are literally thousands of Universities worldwide that are now providing these interactive courses online. For this ultimate guide to MOOCs, I've done some extra research to provide you with their most popular courses and some background on each of these online education providers.
Take Online Courses From Elite Universities:
Each of these MOOC platforms allows you to learn online from some of the best professors at the world's top Universities. Each online course provider takes a slightly different approach to online learning but they all provide a rich digital classroom that is structured with regular assignments, tests, deadlines and massive communities of fellow learners for discussion and collaboration.
Typically, a course will take 4-7 hours a week of your time. If you don't want to commit to doing all the required assignments then in many cases you can audit the courses and watch some of the video lectures.
1. Coursera is largest course platform for MOOCs. The company was founded in 2012 by two former Stanford University professors. They have now shifted from individual courses into providing mini-degrees that they call specializations that allow you to learn a new career in under a year.
I have included affiliate links below to their career specialization tracks, which are an innovative new approach to rapidly developing skills for your careers. These specialization tracks provide you with a valuable certificate of completion and they are offered by elite Universities such as the Wharton Business School, the University of Toronto and the University of Michigan.
These specialization tracks can be taken on a per course basis or as an entire career program for less than $500, which is a bargain considering that a single year at many of these schools will cost you $30,000-$40,000 — if you get accepted to study there.
Career Specialization Tracks on Coursera: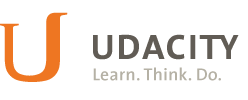 2. Udacity was founded by Sebastian Thrun, who is a former professor of computer science at Stanford University and the creator of the artificial intelligence system behind Google's self-driving cars. He left Stanford to spearhead this new venture soon after the huge success of his online artificial intelligence course in 2011, which attracted over 160,000 students from more than 190 countries.
Udacity's focus is on college-level courses for building and applying your knowledge of STEM (Science, Technology, Engineering, Mathematics) disciplines.
Popular Courses on Udacity: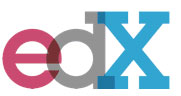 3. EdX  is a MOOC platform developed through a partnership between Harvard, MIT and Berkeley. edX is new but expanding quite rapidly. Recently added educational institutions include the University of Texas, Georgetown University, Boston University and the University of Washington.
You can browse their upcoming courses here.
Popular Courses on edX:
4. Open2Study is a MOOC platform based out of Australia that has been adding a lot of online courses lately. Partners include Macquarie University, Griffith University and the Sydney Institute. Open to students anywhere in the world that can understand an Aussie accent!
You can browse their upcoming courses here.
Popular Courses on Open2Study:

5. Canvas Network is a MOOC platform launched by educational software company Instructure on top of their open source learning management system.  The courses tend to be shorter and require less of your time than their competitors.
Unfortunately, unlike most of the MOOC platforms they limit enrolment so popular courses can fill up fast. Partners include Utah State University, American College of Education and Michigan State University.
You can browse their upcoming courses here.
Popular Courses on Canvas Network:

6. iVersity is a German startup based in Berlin that is dedicated to getting MOOCs online from Universities across Continental Europe. They are in the early stages so there aren't many courses available but their platform looks promising overall.
You can browse their upcoming courses here.
Popular Courses on iVersity:

7. FutureLearn is based out of the United Kingdom and was created by the people behind early online course innovator The Open University.  They have partnered with 21 of the UK's elite Universities and they will also be working with renowned institutions such as the British Council, the British Library and the British Museum. Notably absent are Cambridge University and Oxford University who have already partnered with Coursera.
You can browse their upcoming courses here.
Popular Courses on FutureLearn:
Is This A Digital Education Revolution?
The MOOC phenomenon is still in its early stages. Many of the course platforms aren't particularly innovative in their approach to using interactive technology to engage students or promote new forms of collaboration.
However, this is all beginning to change as University endowment dollars and venture capital funding pours into these online learning platforms. Given how the cost of higher education and student debt loads have spiral out-of-control in the last decade, public Universities need to find better ways to reach a wider audience who can now learn from anywhere on their mobile devices.
The MOOC phenomena is still in its early stages, but clearly the future of higher education is lifelong learning on mobile devices. The institutions of higher education that adapt to a 21st-century learning model will dominate in a new digital environment where people will choose to learn from the world's best professors and experienced industry experts. The rest will become obsolete.