In early 2015, I decided to create my own DIY MBA in entrepreneurship that combined applying the lean startup methodology, automating many of my online business processes and studying the best advice of Silicon Valley's most successful entrepreneurs and innovators.
I set a goal to take one online course per month and supplement this online education with books, podcasts and a mastermind group I created. While I had previously worked for many years in digital marketing and been running my own online teaching business since 2011, I knew that I still had a lot to learn to scale my business.
While a traditional MBA can be helpful if you want to move higher in management at a big multinational corporation, the price tag for a high-tier school where you will make the best connections is close to $100K, a high level of debt which can really limit your options as an entrepreneur.
A DIY MBA For Creative Entrepreneurship:
In close to a decade working in digital marketing, I found that I learned my most effective strategies and tactics through being apart of online mastermind groups and getting coaching and mentorship from successful entrepreneurs.
I have found that the fastest way to learn is by finding successful creative entrepreneurs and leaders that I can work with directly to learn the right mindset and model their successful habits in my own way.
So, based on my experience creating my own DIY MBA for improving entrepreneurial skills, here are some of the best ways I've found to create a successful online business:
The best way to build an online teaching business is to follow a build-measure-learn feedback loop.
While many people spend years thinking about starting a business or planning it out, a lean approach means building an MVP (minimum viable product) fast so you can test your assumptions and start iterating your way to success.
Without an MVP to start validating your business idea, you might end up wasting years of your life. I also recommend reading The Lean Startup book.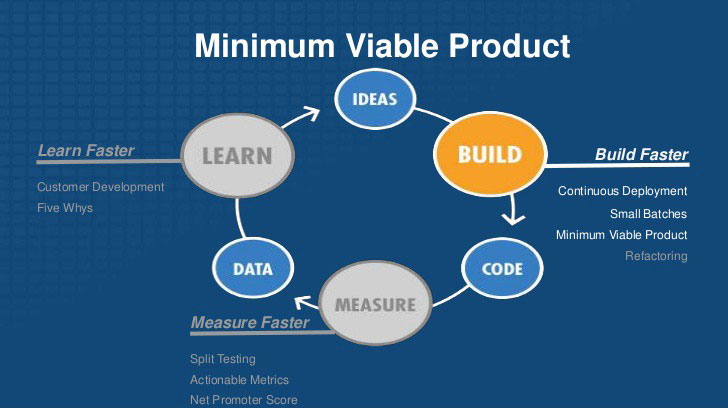 2. Build a Lean Canvas to create a 1-page business plan.
To understand the lean way of thinking and start creating a business plan to execute your ideas, I recommend creating a Lean Canvas for all your business ideas and even individual products and services you're planning to sell.
The Lean Canvas is a 1-page business plan that helps you get clear and concise about your business model so you can start mapping out your buyer's journey, unique value proposition and how you are going to grow your online business and generate the consistent revenue you need to scale your business with advertising.
3. Work from a coworking space and apply to a startup accelerator.
My first experience working in a startup accelerator was when I went through the Startup Chile program in 2011. It was a life-changing experience where I learn much more practical knowledge about business in 8 months than I had in 4 years in University.
I found that working in the same coworking space with entrepreneurs from 35 countries completely changed my outlook on business and life. I recommend applying to a number of startup accelerators and working from a coworking space where you are surrounded by other successful freelancers and entrepreneurs.
4. Attend as many conferences, retreats and workshops as you possible.
Business is all about relationships. As legendary business strategist Jim Rohn famously said, you're the average of the 5 people you spend the most time with. So, choose carefully the people you surround yourself with.
Try to attend conferences in your chosen industry, spend time each year unplugged at nature retreats and attend local workshops where you will meet other highly motivated people. Subscribe to the free Startup Digest for your area and  consider moving to a major startup hub or a digital nomad hub.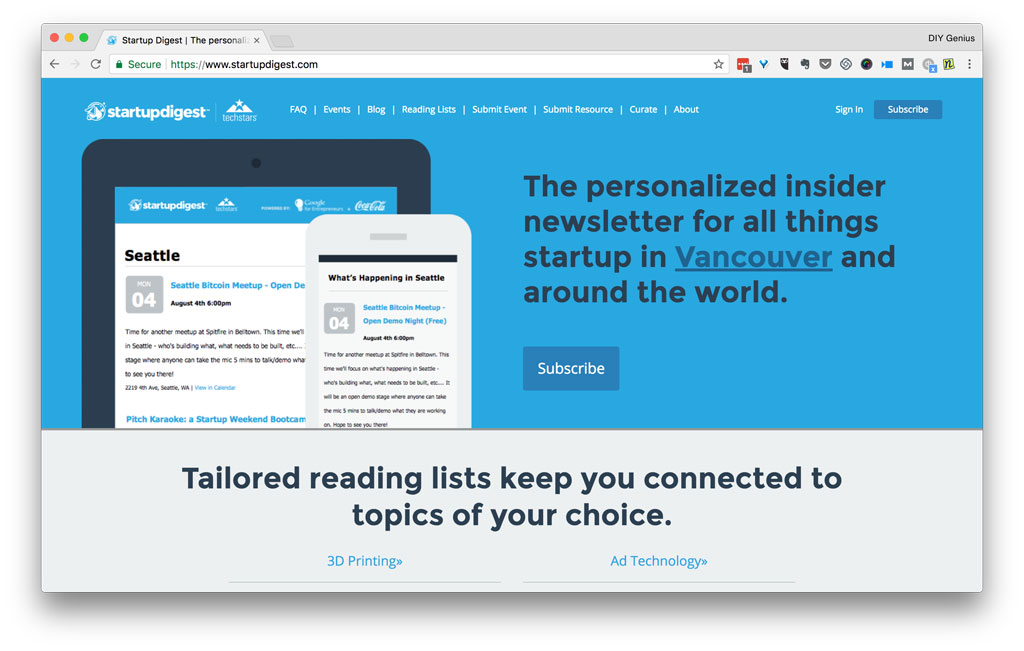 5. Make new connections and take them for lunch.
One of the best pieces of advice I've ever received is to try your best to never eat alone. If you want a professional network in your LinkedIn rolodex that will support your business, you need to cultivate relationships with face-to-face conversations.
I recommend focusing less on social media and networking apps and more on meeting new people at events that interest you. Make sure you follow up with them promptly (few people actually do) to take them out for lunch so you can build a meaningful relationship.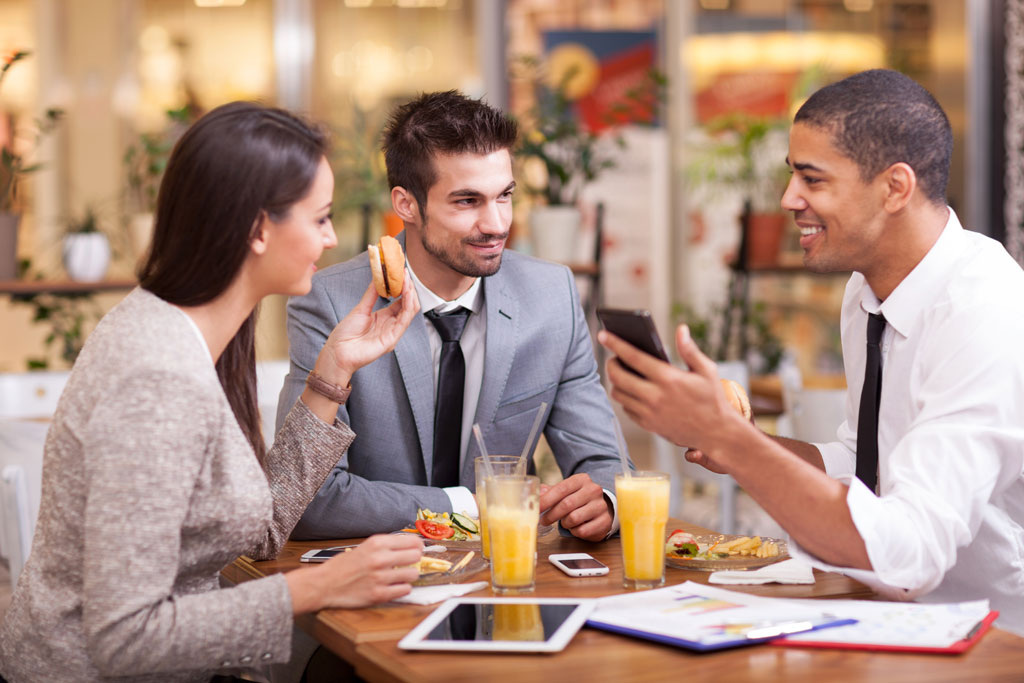 6. Build your leadership platform with public speaking.
We all know that most people feel they would rather die than willingly do public speaking. This makes public speaking a highly valuable skill and nearly every entrepreneur has to become an effective public speaker and storyteller to succeed.
Without an effective presence on stage, you're missing out one of the best way to build your personal brand and build new business relationships. Start with Toastmasters and then network to find Meetups or local TEDx events where you can speak in front of a large audience.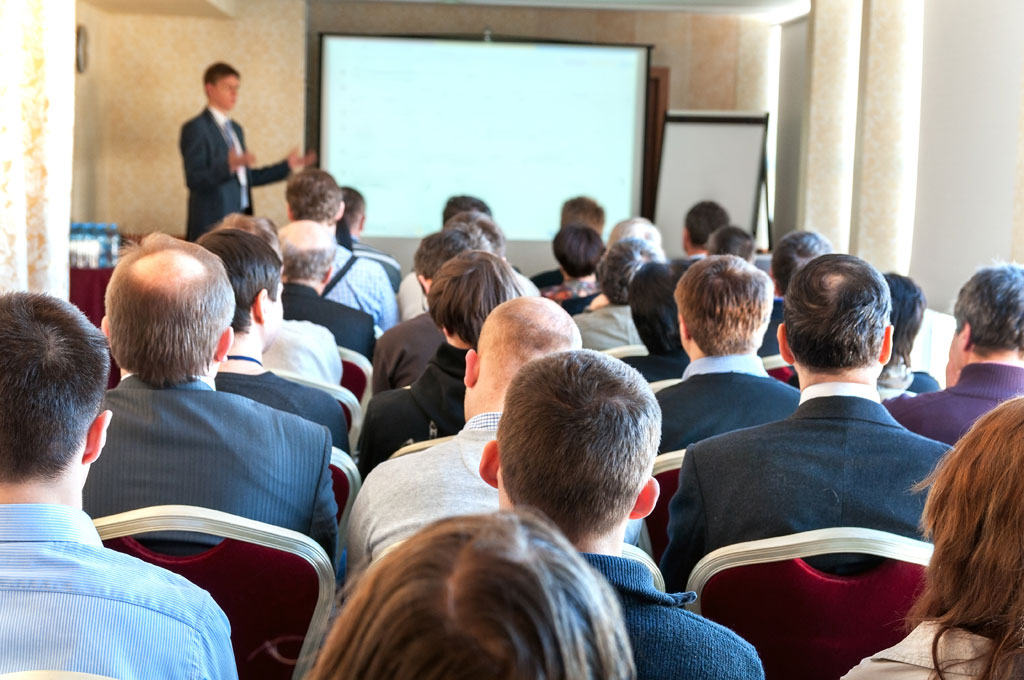 7. Learn how to apply Agile Methodology in your work.
The key to success in managing an online teaching business is to automate and delegate the tasks that are outside your "zone of genius". Get clear about the tasks and activities that get you into a state of flow so you can focus your time where you create the most value for your customers.
If you want to manage a team of freelancers, you must optimize where you spend your time and build processes that allow you to delegate and automate routine tasks. To manage people remotely, I use the Agile Methodology, which was developed in Silicon Valley and used by remote teams at many successful tech companies.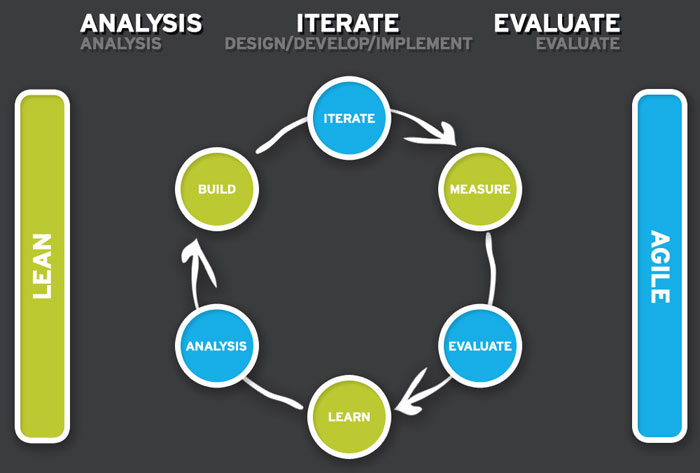 8. Use design thinking to solve meaningful problems and test your ideas.
There are over 800,000 failed apps in Apple's App Store. The only way to have great ideas is to have a lot of them. Then you need to actively create content and share how you solve a problem for your target market.
I highly recommend getting very clear on exactly the problem you are solving for your audience. The design thinking process can help you test your ideas with your prospects and experiment with better ways to serve your customer's needs.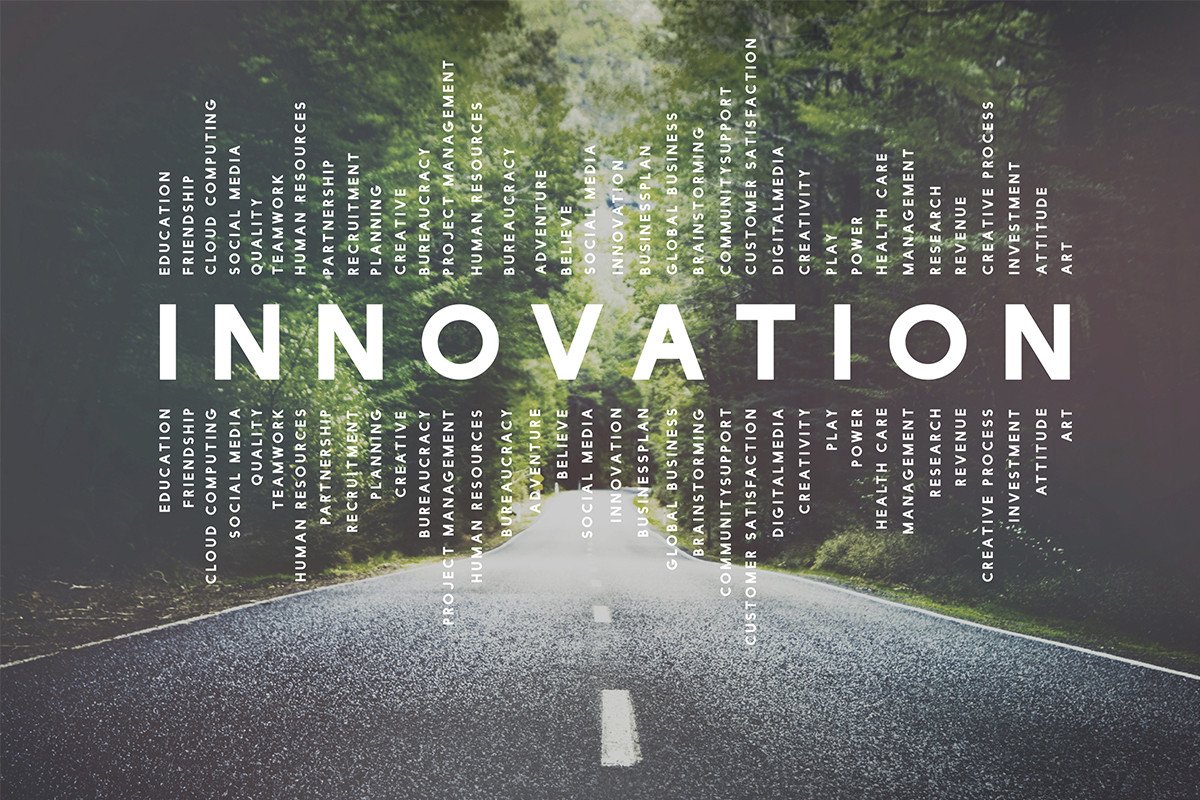 9. Build your own social media tribe through brand storytelling.
If you're building a business, you should also be building your personal brand as a creative entrepreneur and leader. Practice telling your story and get comfortable with video storytelling so you can attract a wider audience on social media.
If I had to start over, the first thing I'd focus on is clarifying my core message and developing a distinctive personal brand. As well-respected marketing author Seth Godin, "Marketing is no longer about the stuff you make, but about the stories you tell."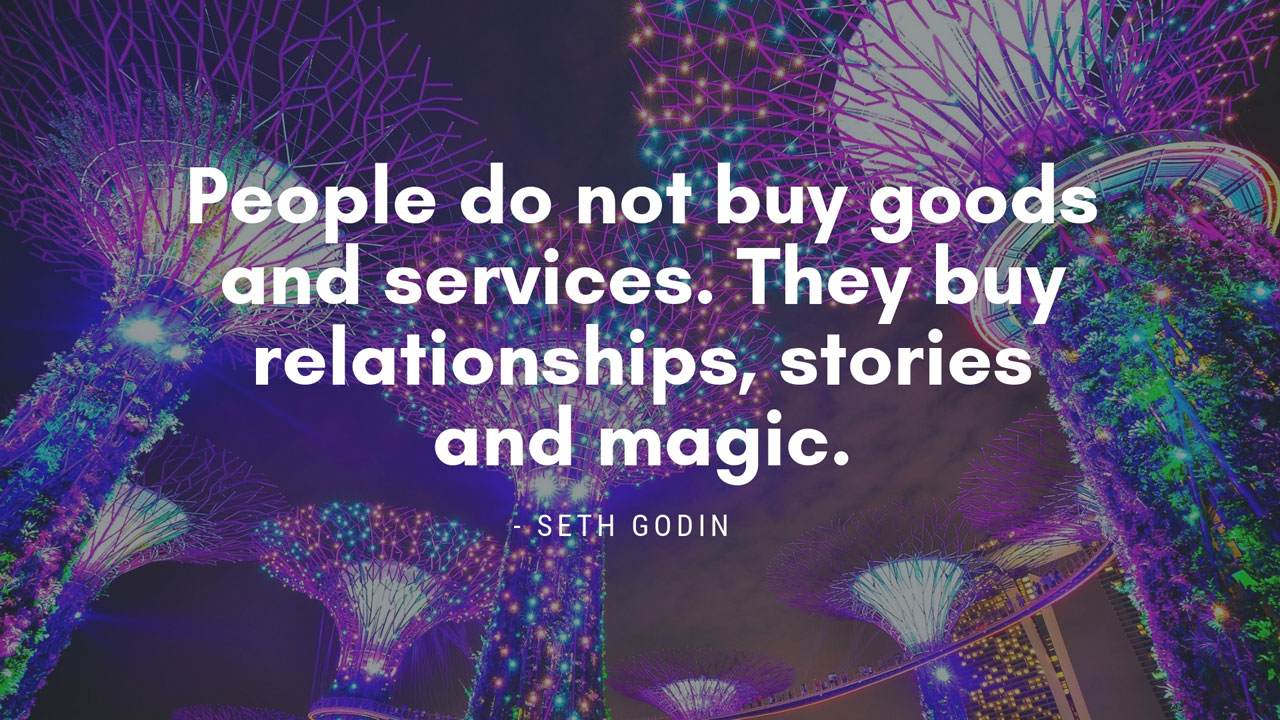 10. Constantly educate yourself by taking online courses and joining group masterminds.
The only way to stay ahead in an innovation-driven economy is by being a lifelong learner. Study the new digital industries that taking off, travel widely and experience the world's amazing cultures while working from you laptop.
You should try to read at least 1 books a month to learn different perspectives across a wide range of disciplines. I also highly recommend joining a group mastermind of other creative entrepreneurs and solopreneurs so you can get helpful emotional support and be accountable to a close-knit community of entrepreneurs.
What Else Are You Going To Include In Your DIY MBA?
When you commit yourself to designing your own education by creating your own DIY MBA, you will create your own opportunities.
The author Mark Twain once said, "the secret to getting ahead is getting started." There is magic in boldness so start small, learn through the process of trial-and-error and you'll be amazed at what you can do.