Here are essential tools you need to film and edit high-quality videos with your iPhone or Android smartphone.
This mobile videography kit covers everything you need to get started making professional-looking videos on your smartphone: mics, tripods, lighting, accessories, filming apps and editing apps.
I now film 90% of my video footage with my iPhone X. Unless the lighting is poor or I need depth-of-field or special lens for a special video shoot, I find my iPhone works just as good as my DSLR and it's way more convenient.
I created this mobile videography from years of experiencing filming with my iPhone and spending $1000s of dollars of videography gear, most of which break or I rarely use.
This guide covers the best, high-quality gear for filming with your smartphone.
Why Film Videos With Your Smartphone?
Video is the most powerful way to communicate your message today.
Social networks now favor video in their algorithms because it gets the highest engagement of all content types.
So, if you want to stand out in the noise, you need to get good at the habit of
making videos regularly.
Here is the best gear for filming with your smartphone to improve the sound, stabilization, lighting, battery life, and filming and editing your videos with the best apps for iPhone and Android.
I've included my affiliate links to Amazon for most of the gear because they usually have the best prices. You can also find a lot of this videography gear at your local Apple Store, camera store or electronics retailer.
1. High-Quality Sound: How To Improve Sound Quality
The most important part of making great videos is sound quality.
The microphones on smartphones can't pick up quality audio at a distance so you'll want to buy a third-party mic.
From my experience, I've found that Rode makes high quality and inexpensive microphones that work great with my iPhone X.
I use their SmartLav+ ($59), which is a high-quality and relatively inexpensive lavalier mic (it requires an adapter for newer iPhones).
When I'm filming outside, I usually use their Wireless Go ($199) microphone system, which comes with an inexpensive transmitter and receiver.
This wireless microphone system is great for video creators, especially if you don't want to shell out big bucks for a professional wireless system such as the Rode Filmmaker Kit ($399) or the Sennheiser Wireless Mic System ($599).
If you want to use a boom microphone, I use the VimeoMic Me-L ($79), which works with my iPhone X.
Alternatively, there is the IXYL microphone ($199), which I haven't used before but I've heard good things about it. When I need professional sound quality, I just use my VideoMic Pro ($199), which I normally use with my DSLR.
For run-and-run shoots, I use my Apple AirPods ($199) but a much better-priced alternative is the SoudPEATS Earbuds ($29).
2. Better Stabilization: Tripods, Selfie Sticks and Gimbals
You will need tools for stabilization to film smooth videos without holding your smartphone in your hand.
Lifestyle Designs has made the ultimate 4-in-1 Selfie Stick Tripod Stand Kit ($39) that I find myself using the most frequently. It has 4 modes: selfie stick, handheld tripod, tabletop tripod, and elevated mode.
I also find I enjoy using my GorillaPod ($39) for run-and-gun shots because of its incredible flexibility.
When I want to film smooth cinematic sequences, I use the DJI OSMO ($119) gimbal. I  love the way it can effortlessly take motion-lapses and time-lapse sequences that pan across a landscape (although they really need to improve their mobile app).
If you want a full tripod, this  Manfrotto Tripod ($59) is compact and lightweight. You will also need a smartphone adapter to fit the tripod such as the Neewer Tripod Mount ($9).
3. Improved Lighting: Ring Lights, Studio Kits And LED Lights
If you want to look your best on camera, good lighting can make a huge difference.
The biggest disadvantage of the small camera sensors in iPhones and Android smartphones is they don't perform very well in low light (however I would argue that they can rival a DSLR at least 80% of the time in good light).
To film professional-looking videos with your smartphone lighting your shots is very important. To light up your film shots, here are some of your best options:
Ulanzi's U-Grip Pro ($89) is a good stabilizer that also comes with a decent LED Video Light. If you want a more powerful light then the BeastGrip Rig ($139) can mount a more heavy-duty LED light.
If you're mostly going to be filming at home, most YouTubers use a ring light like the 8″ Selfie Ring Light ($32). Inkeltech has a more powerful 18-Inch Ring Light ($105), which is worth the extra investment if you're going to be making lots of videos.
If you want to create your own video studio space in your home or office to film video regularly on a schedule, there's the Neewer Lighting Studio Kit ($165), which is a  great softbox and green screen combo.
4. Essential Accessories For Mobile Filmmaking:
Filming video drains your battery fast so you need an external battery.
If you're going to be filming 4K you're going to need to recharge your battery regularly.
That's why I recommend buying a battery charging case. The Alphatronix Battery Case ($28) can more than double your iPhone's battery life. There are lots of smartphone battery case options for every iPhone and Android model.
Between shoots, I'll plug my iPhone X into the Anker Power Core ($33), a small and light 10000mAh portable charger, which can charge most smartphones 3 times.
---
Featured Ad: Creative Leadership Webinar
Learn how to craft your brand story and better communicate what makes you different.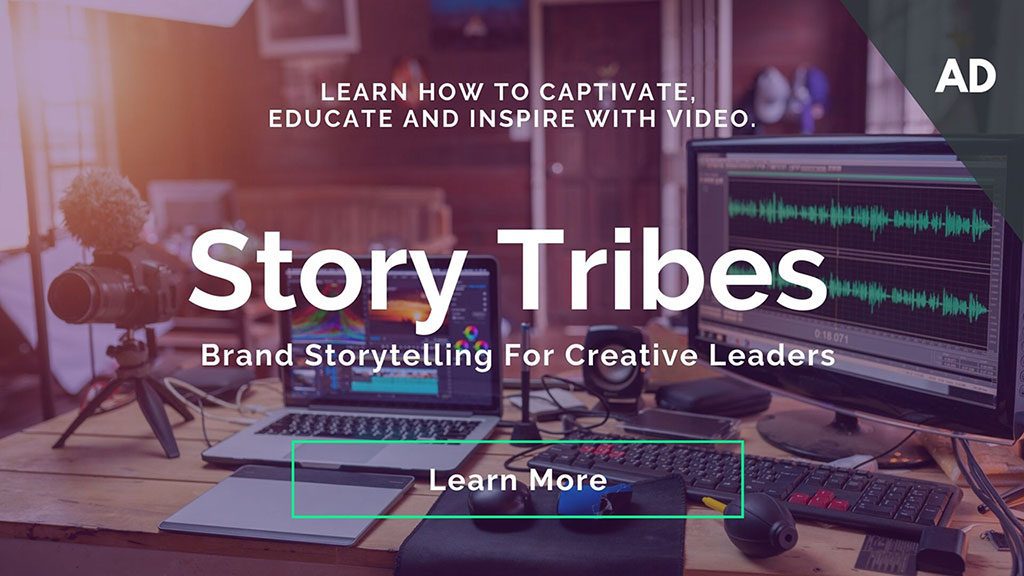 ---
5. Filming Apps: Making Higher Quality Videos
Don't use the default video apps on either iPhone or Android.
If you want to get serious about making professional-looking videos, you'll need to learn to use manual controls.
I use Filmic Pro ($10) because it gives me full manual control of my iPhone X's camera hardware. You can adjust frame rate, audio controls, image quality and a whole lot more.
I also like playing around with Instagram's HyperLapse (Free), which makes it easy to shoot smooth handheld motion-lapse video by speeding up your videos as much as 12x.
If you prefer to read off a script when you're filming, there's the Video Teleprompter 3 ($16) for iPhone and the Oratory Teleprompter for Android.
6. Editing Apps: Edit Your Videos Fast On Mobile
Edit your videos fast directly on your smartphone whenever you can.
For editing videos on my iPhone, I always use the app LumaFusion (it's $30 but worth every penny).  It makes it easy to quickly splice videos together with transitions. You can also quickly add text overlays, sound effects, music, and narration. If that's too much to pay for an app you can use iMovie (free).
If you're Android user, try FilmoraGo (Free), which allows you to edit your videos fast with video clips or photos. You can also quickly text overlays, sound effects, music, and narration.
Adobe Premiere Rush (Free) is another great editing app. I sometimes use it for bigger video projects because it integrates seamlessly with Premiere CC ($29/month) and I outsource most of my important video editing work.
Start Filming Your Epic:
If you want to be heard in all the noise and confusion today, you have to become a great video storyteller.
We all have amazing video cameras in our pockets so there's no excuse not to be actively making videos.
If a picture is worth a thousand words, a video is worth a hundred thousand words because it allows you to communicate directly with an audience like they're in the room with you.
At my video storytelling retreats, I always describe smartphone video as public speaking on steroids because you can reach 100x more people than what any room can hold.
Just like public speaking, it takes a lot of courage, education and personal development to get good at it but I can't think of skill today that is more valuable for creative leadership and building a powerful brand.