Montreal is one of the world's most interesting and dynamic cities.
While Toronto shines as Canada's business and media capita, Vancouver as the nation's hub for the outdoor adventure lifestyle, Montreal does its own thing with classic French "Jeux de vie" making it home to the edgiest creative arts scenes in Canada.
The city is home to Arcade Fire, Just For Laughs and Cirque Du Soleil putting Montreal on the cutting edge of creative arts. Also, the province of Quebec is an island of French culture surrounded by the all-consuming cultural machine of the English-speaking world.
All of this makes Montreal a dynamic place for creative artists, entrepreneurs and forward-thinking founders who are building startups that require local creative talent that dreams big.
Montreal's Advantages:
Here are some of Montreal's advantages:
1. Low cost of living: While it is one of the largest metropolitan areas on the continent, it costs much less than other Canadian startup hubs Toronto and Vancouver.
2. Low Canadian dollar: Average wages can be 40-50% lower than in the United States while the quality of talent from local Universities and tech institutions is high.
3. Creative arts scene: The live music scene and nightlife are arguably the best in Canada and there is an excellent cultural arts and digital art scenes.
Montreal's Disadvantages:
Here are some of Montreal's disadvantages:
1. Freezing winters: Cold winter weather and a lack of consistent sunshine can dampen spirits and persist up to 6 months of the year. Montreal is much colder than either Toronto or New York City.
2. Language barrier: While nearly all French Canadians are fluent in English, you'll have to learn to speak French fluently if you want to get connected in the local communities.
3. Corruption: The infrastructure of Montreal is in bad shape by Canadian standards and both the municipal government (a recent mayor of the city went to jail) and large corporations in Quebec (SNC Lavalin) have a reputation for corruption.
Montreal's Startup Scene:
If you want North American ingenuity with a strong European flair, Montreal may be the place for you.
There is a lot of activity going on right now in Montreal's startup scene. The city has become a major hub in the world for artificial intelligence, video game development, biotechnology, and travel startups.
There are a lot of tech and creative jobs available in Montreal. Here are some of the best websites for getting involved in Montreal's startup scene:
1. Built In MTL – A huge list of startups in the Montreal area.
2. Montreal International – A government initiative to promote Montreal as a startup hub.
3. MTL NewTech – A non-profit organization dedicated to the success of Montreal startup entrepreneurs.
4. Montreal Startup Festival – An annual conference and startup showcase. The next event is in July 2020.
5. Bonjour Startup Montreal – An excellent visual overview of the Montreal Startup Ecosystem.
Startup Accelerators:
There is no shortage of startup accelerators offering assistance and funding to entrepreneurs:
1. Creative Destruction Lab – A seed-stage program for scalable, science-based companies.
2. Tandem Launch – Seed fund that helps turn research from local universities into exceptional technology companies.
3. MTL Lab –  Helps startups determined to validate their business model and get their first customers in the tourism, culture, and entertainment sector.
Canada's Innovation Grants and Incentives:
There is a low barrier in Canada to entry for entrepreneurial people who want to create their own jobs.
1. Invest Canada – Learn about some of Canada's lucrative R&D programs and other incentives for business research and innovation.
2. Corporate Tax Credits and Incentives – Canada provides significant incentives for creative R&D in film, media, interactive digital media, computer animation, and special effects.
3. Innovation Canada – A tool from the Canadian government to find programs and services that can grow your business.
4. Wage Assistance Programs – The Apprenticeship Job Creation Tax Credit allows employers to claim up to $2,000 per year for each eligible apprentice and the Canada Job Grant incentivizes employers to better train employees.
High-Growth Montreal Startups:
Here are some of the most interesting tech companies that are actively growing and hiring new creative talent.
Artificial Intelligence:
1. Element AI – An artificial intelligence for enterprises.
2. Automat – Conversational AI technology.
3. My Intelligence Machines – Big data and AI for the life sciences industry.
4. Lyrebird – The most realistic artificial voices.
5. Arctic Fox AI – Precision medicine for brain diseases.
6. Human First – An intelligent add-on for live chat tools.
Sustainability:
1. Nectar – Precision beekeeping technology.
2. CoPower – Green energy bonds for investors.
3. Concentric – Agriculture technology for improving crop yields.
4. GHGSat – Global emissions monitoring using satellites.
Business Intelligence:
1. Wavo – Marketing analytics platform for the music industry.
2. Breathe Life – Insurance analytics platform.
3. OpenFleet – Corporate mobility solutions.
4. Sensor – Intelligence commercial buildings.
5. Mnubo – IoT data analytics platform
6. Lexalytics – Sentiment and intent analysis.
7. Nexalogy – Social data analysis system.
8. Business In A Box – A library of business and legal document templates.
Advertising:
1. TenScores – Account optimization for Google Ads.
2. AdGear – Digital advertising platform.
Biotechnology:
1. Repare Theropeutics – Precision oncology drugs.
2. DalCor Pharmaceuticals – Precision medicine for cardiovascular diseases.
Finance:
1. Flinks – A financial data toolbox.
2. Lightspeed POS – Point of sales solutions.
3. Wall Street Survivor – Free stock market and cryptocurrency game.
4. Payment Trails – Global business payment platform.
5. Make A Champ – Crowdfunding for athletes.
6. MobeeWave – Mobile payments platform.
Creative Arts:
1. ArtStation – Showcase platform for art and design.
---
Free Mental Training Class
Learn how to train your focus and productivity in this 1-hour online masterclass.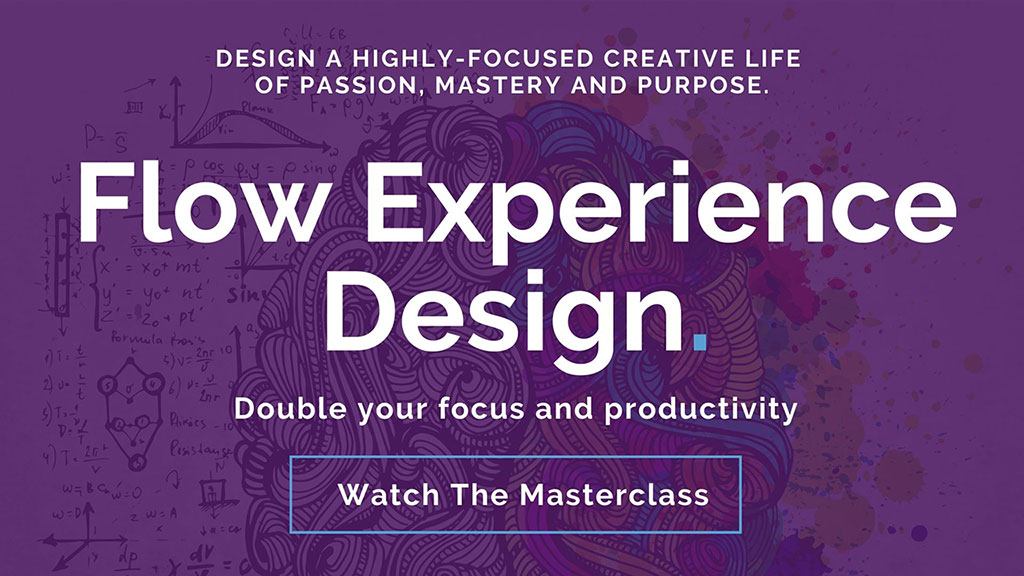 ---
Education
1. Ready Education – Campus collaboration platform.
Collaboration:
1. Vanilla Forums – Cloud-based customer community platform.
2. Luffa – A conversational meeting tool for companies.
3. Unito – Connects different collaboration tools.
4. Breather – Book workspaces online.
5. Entr – Find and book event spaces.
Travel:
1. Luxury Retreats – Luxury retreat rentals around the world.
2. Hopper – Books flights and hotels on your smartphone.
3. Porter and Sail – Book leading-edge hotels.
4. Flight Fox – Corporate travel platform.
5. Sonder – Find boutique places to stay in major cities.
6. Plusgrade – Services for the global travel industry.
7. BusBud – Online bus booking service.
Hardware:
1. Vention – Design your own machines online.
2. Spark Micro – Low-power wireless transceiver for the Internet of Things.
3. Dubuc Motors – High-end cars.
4. RenoRun – Construction material delivery platform.
5. AON3D – Industrial 3D printers.
6. Kaloom – Data centre technology.
7. Airy 3D – Depth-sensing technology.
Fashion:
1. Frank and Oak – Online fashion retailer.
2. Beyond The Rack – Discount clothing marketplace.
3. Bonlook – Prescription glasses at a better price.
Any other up-and-coming Montreal startups that I missed?
Please let me know in the comments.