Are you a social media creator looking for high-qualities free stock videos you can use royalty-free in your video footage and film projects?
Well, look no further.
Thanks to the explosion of the Creative Commons in the last decade, many professional videographers are now generously sharing their stock videos so other video creators can freely use them.
Here's a quick guide to the best websites for quickly sourcing free stock video footage for your projects:
Browse a big library of free stock footage and motion clips for every occasion. Download and use them free of charge for all your film project.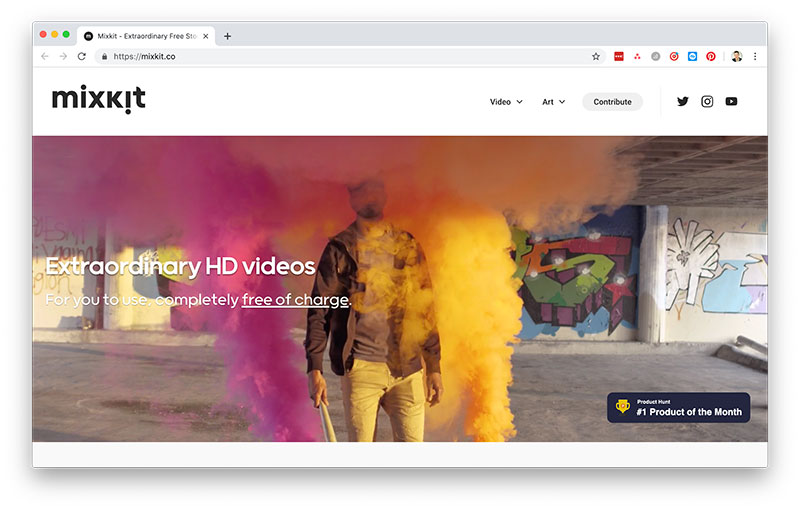 An excellent collection of royalty-free videos with sections for new and trending stock videos. You can search their free stock video database by keyword.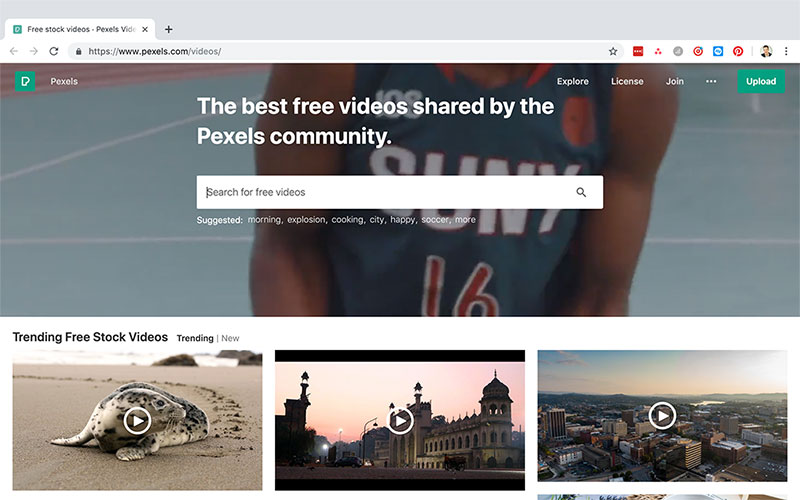 A community of Videographers who share free their videos. They have a decent collection of HD stock video and 4K videos.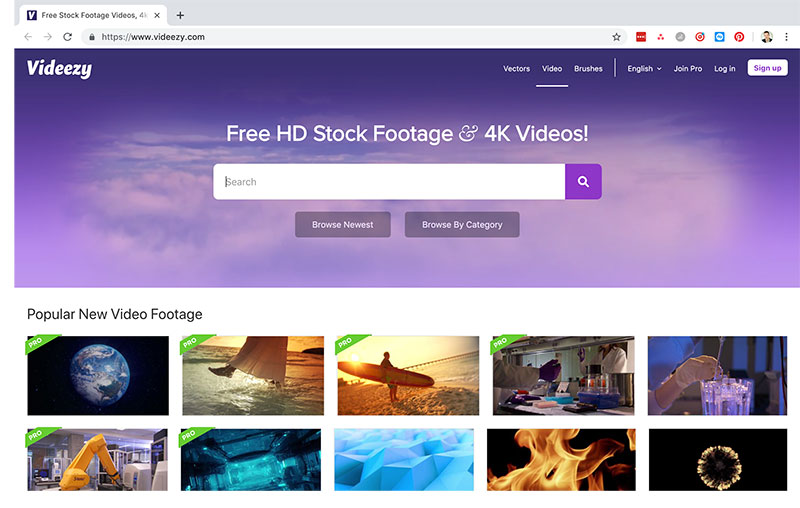 A curated collection of HD stock videos for personal and commercial usage. They add 10 new videos every 10 days.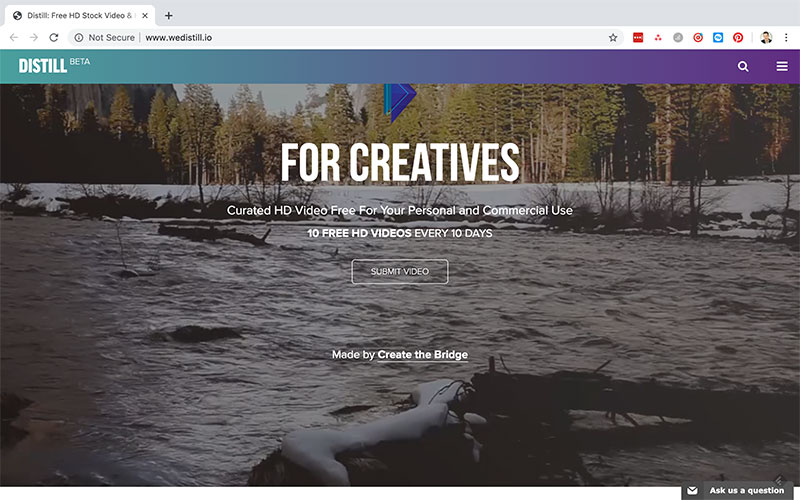 The Public Domain Project by premium stock video platform Pond5 has 10,000+ free archival videos and historic media files available for your creative projects.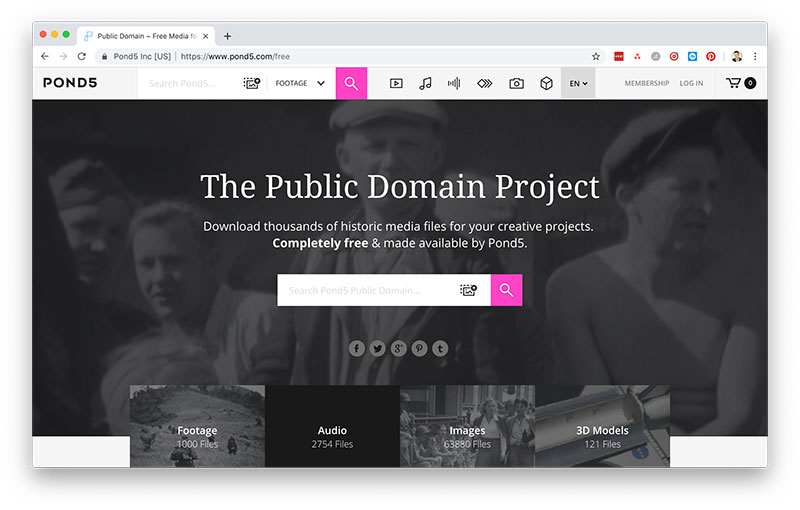 Quickly search and download a large selection of royalty-free HD video clips, motion graphics and free stock footage.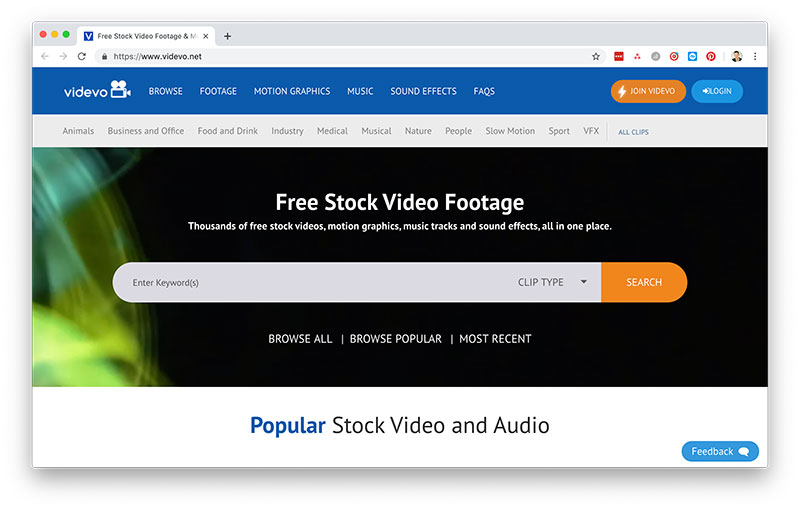 Free videos, clips and loops organized into a series of collections: city, clouds, drone, food, nature, office, people, water, etc.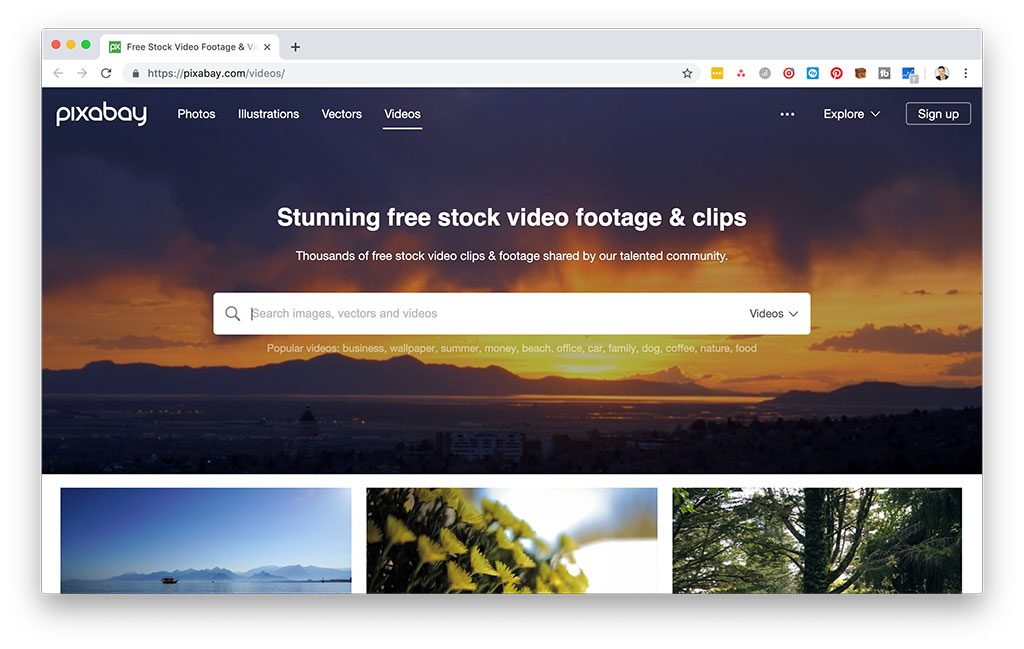 A good collection of free stock videos with a focus on background videos you can use on your website's homepage.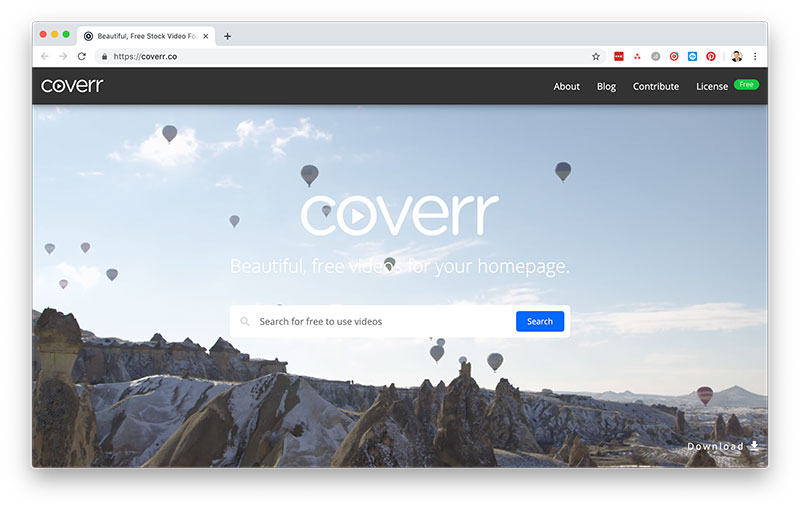 Over 4,000 free video clips, Adobe After Effects templates and royalty-free videos organized in collections.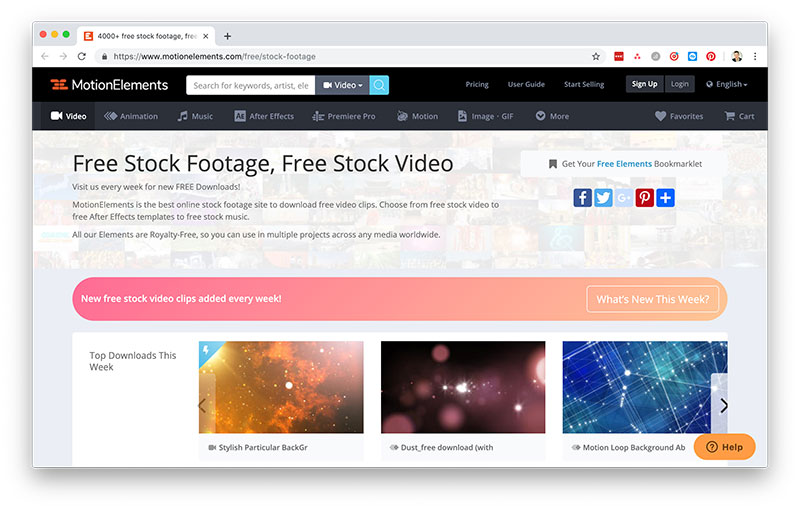 Vimeo Groups have downloadable free creative commons HD video clips and 4K footage from a wide variety of videographers. Also look in Free HD Stock Footage and CineStock.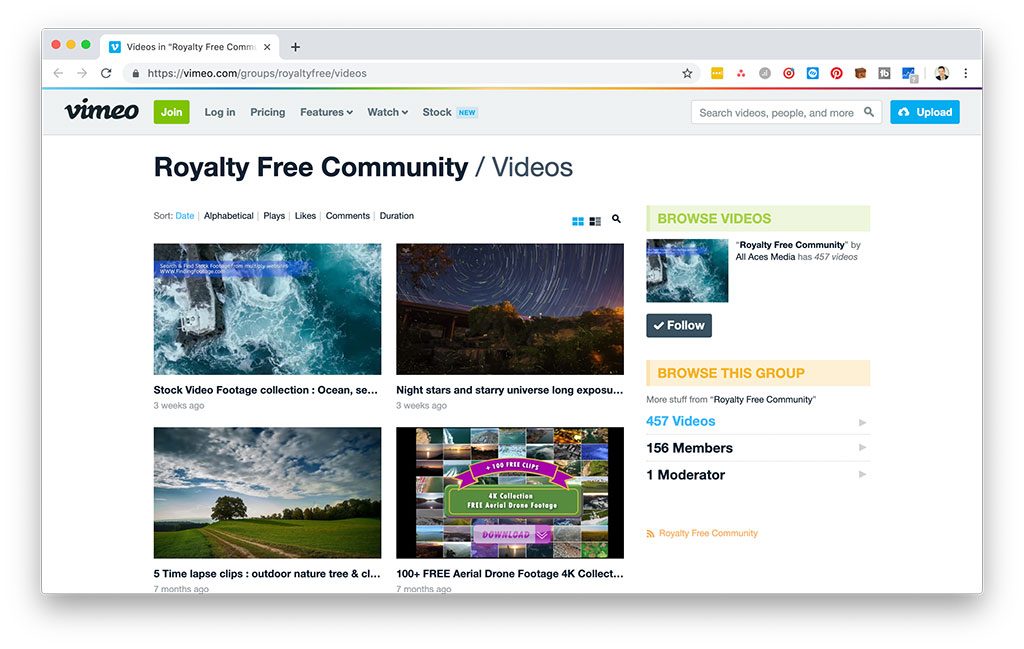 InVideo: The Do-It-All Rapid Video Creation Platform
Want an easier way to rapidly make videos?
Invideo has more than 4000 pre-made templates, text to video features and a library of millions of free stock video you can use.
It is a professional video creation tool that you can use on the web for free. Their free accounts have only two limitations, small watermarks and a 15 minute video duration maximum.
With their video creation platform you can rapidly create pre-roll intros and logo reveals, social media ads, video slideshows, promo videos and long video presentations.
You can try it out for free and they also offer 14-day free trials (affiliate links) of their inexpensive business accounts ($10/month if you pay for a year).
Other Free Stock Video Websites:
Here are some other good platforms for downloading free stock video footage:
1. Beachfront B-Roll
2. Cute Stock Footage
3. Life of Vids
4. Mazwai
5. XStockVideo
6. Mitch Martinez
7. StockFootage4Free
8. Vidsplay
9. ClipCanvas
10. SplashBase
11. NASA
12. LifeofVids